Finding a place in a crèche in Annecy is often difficult, as demand is very high. There are many structures for looking after young children in the Annecy area. We offer an overview of the existing crèches and the different types of childcare such as childminders.
Public crèches in Annecy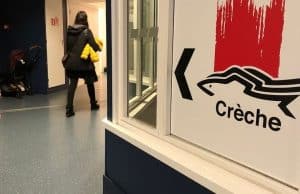 The town of Annecy has 1,030 municipal places, including 830 places in crèches, 150 places in municipal assistants and 50 places in day nurseries. 22 public municipal crèches are available.
Allocation of public crèche places in Annecy
How are places allocated?A municipal commission makes decisions from March to July for the start of the school year in September. Your file must be up to date for the month of March.
What are the allocation criteria?There are priority criteria: a health situation (disability of the child or a parent), a difficult social and family situation. Other criteria are the age of the file, the wishes (nursery or childminder), the age of the child.
How to register your child?Only guardians can register a child from the 5th month of pregnancy. The birth must be confirmed within 15 days to validate the file. The file can be downloaded from the Annecy city website or picked up at the following address:Point accueil Petite enfance : Villa Dunand – 19 rue Jean Mermoz à Annecy-le-Vieux Tel: 04 50 23 86 37 Opening hours: Monday to Friday from 8.30am to 12pm and from 1.30pm to 5.30pm.
What documents do you need to provide?Proof of address less than 3 months old, a pregnancy certificate with the term or birth certificate. If you would like to have more personal information, you can go to the childcare centre or to the reception desks of the delegated town halls.
Rates and financial aid for day care centres in Annecy:Municipal rates vary according to the household income declared to the CAF. An effort rate is also taken into account for the calculation of the hourly price. Depending on these criteria, the rate in day care centres can vary from 0.14 € to 3.42 € per hour. For municipal childminders, the hourly rate varies from €0.14 to €2.84 per hour.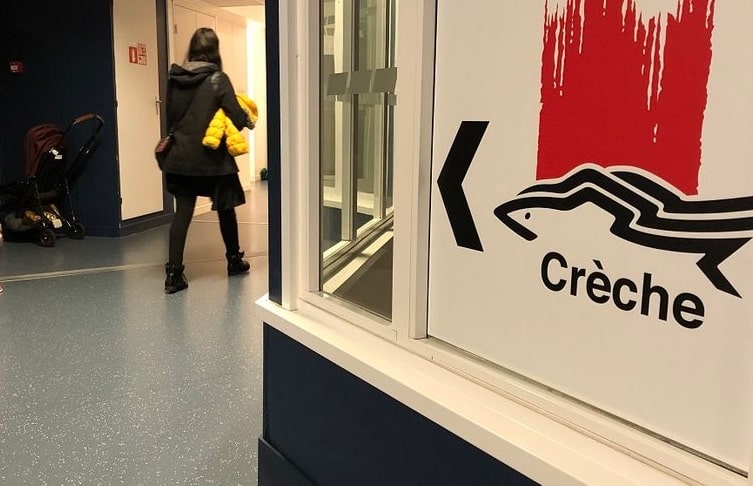 You can benefit from several forms of financial aid
Financial aid can be very useful to reduce your family budget.
The childcare supplement: granted by the CAF, for the employment of an approved childminder or a home-based childminder, who must be employed by the private employer. The amount varies from €176 to €400 per month, depending on income for a dependent child.
The tax credit: This must be declared to the tax authorities for the cost of childcare in a crèche, with a municipal or other childminder, or for the employment of a person at home.
The CESU: The Chèque Emploi Service Universel is a means of payment that allows you to benefit from a tax credit. You can pay for all the different types of childcare.
L'indemnité forfait de garde: some employers offer this, ask about it.
Daily parental presence allowance: in the case of a seriously ill, injured or disabled child, this benefit is paid for the days that the parents spend with their child for a maximum of 3 years.
Your application for a crèche is refused: what should you do?
If you have obtained a place, you will receive a letter with a reply coupon to be returned, then you contact the director of the crèche before the deadline indicated.
If you do not have a place, you will receive a letter with a reply coupon that you must send back to maintain your request for a place. You will then have to renew your application every three months. There are other solutions that we will explain below.
Childminders in Annecy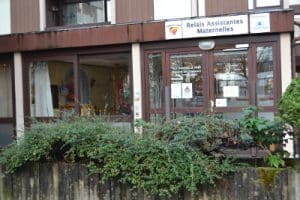 Childminders are professionals approved by the Haute-Savoie departmental service of Maternal and Child Protection. They must be trained and can take in from one to four children. They are employed by the parents or the town of Annecy. The childminders work individually in their own homes.
Municipal childminders: they are paid by the town of Annecy, supervised by a director and have access to childcare facilities to help them socialise.
Private childminders: they are paid by the parents and work from home. They participate in the Annecy childminders' network.
To find a childminder, the most practical and efficient way is to go to one of the 6 childminder centres in Annecy. These centres offer childminders support and guidance in their activities. Parents can find advice on the employment of childminders and a valuable list of approved carers throughout the town. There are also play areas to encourage the beginning of life in a community.
Here are the addresses of the Relais d'assistantes maternelles, the first three of which require an appointment to be made on 04 50 63 52 30:
RAM Annecy 6 rue Louis Armand – Open from Monday to Friday
RAM Cran-Gevrier 5 place Jean Moulin
RAM Seynod 13 rue de l'Oiseau blanc
RAM Annecy-le-Vieuxprivatestructure, 17 Clos du Buisson Tel: 04 50 01 41 73
RAM du clos du Buisson Monday, Tuesday and Wednesday: 19, clos du Buisson – Tel: 04 50 01 41 73
RAM route de Pringy Thursday and Friday: 36, route de Pringy – Tel: 04 50 09 15 24
Other childcare facilities for young children
There are other facilities in Annecy that can look after your young children:
Associative or parental crèches: parents and professionals provide childcare.
Private crèches and micro-crèches: which take in a maximum of 10 children regularly. There are 6 private crèches in Annecy
Company crèches for employees of one or more companies.
Drop-in centres: there are 4 of these, managed by the town, for occasional care by approved childminders.
We hope that you will find a suitable childcare solution, but it is preferable to anticipate your requests because of the tight situation in the Annecy area.
In this document you will find the names, addresses, contact details and capacities of all the childcare facilities in Annecy.
You can also consult our file onprimary and secondary education in Annecy.