Disposing of waste in Annecy is a recurring question for the inhabitants of the Annecy basin. What should you put in the various bins available to you? How do you sort your waste to facilitate recycling? Where are the waste collection centres? What are their opening hours? Here are some answers, which may help you if you live in Annecy, Annecy-le-Vieux, Cran-Gevrier, Meythet and Seynod.
The different waste collection points
In the Annecy area, there are several services for users:
Daily collection of different types of waste
Waste collection centres that are open 6.5 days a week
Numerous voluntary waste collection points in Annecy
Collection of bulky items at the bottom of your home by appointment at a cost of 12 € (free for the over 65s and the disabled)
Waste that goes in the yellow bin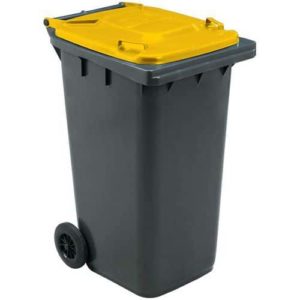 The Greater Annecy agglomeration provides you with one or more bins with a yellow lid. This is waste that will be recycled later on. You have to sort your waste to choose what you can put in it. The following list shows you onlywhat you can put in it:
Metal packaging
Food cartons
Cardboard boxes
Plastic bottles and flasks
All paper
This waste must be emptied of its contents. If you live in the Old Town of Annecy, due to the lack of space, Greater Annecy provides you with large yellow bags. If you live in a house, you can group your bins with your neighbours. This will reduce noise during collection and pollution. In snowy weather, you must clear the access to the bins, otherwise they will not be collected.
Waste that goes in the grey bin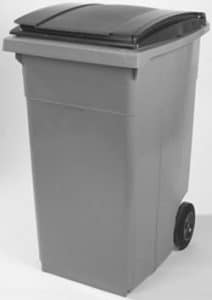 This is the traditional waste bin that belongs to your building or to you. The following list specifies the waste that you can put in this bin:
Films
Bags
Plastic or polystyrene packaging
Cream, yoghurt and flower pots
Tissues
Torn paper
Filament bulbs
Broken dishes
Caps and lids
As for the yellow bin, if you live in a house, you can group your bins with your neighbours. This waste must be deposited in a bag.
Glass waste goes in the green bin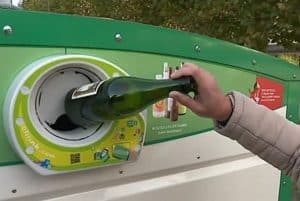 You will find these containers at the roadside throughout Annecy. Glass bottles, jars and jars must be deposited. Caps and lids should be put in the grey bin.
Waste disposal centres around Annecy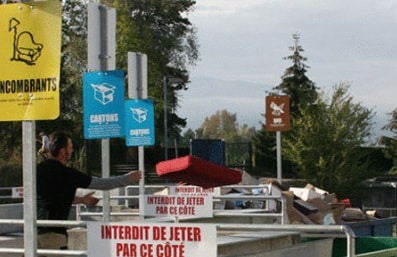 There are many waste disposal centres in the Annecy area. We indicate what you can throw away in these waste collection centres, as well as their location and opening hours.
Waste that goes to the waste collection centre
Here is the list of waste that is accepted at the waste collection centre:
Cardboard
scrap metal
Green waste
Furniture
Wood
Incinerable bulky items
Textiles
Waste electrical and electronic equipment (such as household appliances, computers)
Motor oils and vegetable oils
Hazardous waste (such as paint cans)
Batteries
Metal caps and coffee capsules
Locations and opening hours of Annecy's waste collection centres
Waste collection centres near Annecy
Annecy: Chemin Falquet – Route de Vovray – 74000 Annecy
Annecy-le-Vieux: Rue de la Frasse – Annecy-le-Vieux – 74940 Annecy
Chavanod: 360 route Champ de l'Ale – 74650 Chavanod
Cran-Gevrier : Z.I. Des Îles – 5 rue des Terrasses – Cran-Gevrier – 74960 Annecy
Épagny Metz-Tessy: Zone commerciale – Chemin de Chantepoulet – Lieu-dit "Les Marais Noirs" – 74330 Épagny Metz-Tessy
Grand Annecy
Opening hours:
9am to 12pm and 1.30pm to 6. 30pm (summer hours).9am to 12pm and 1.30pm to 5. 30pm (winter hours).
The hours are changed when summer and winter time are changed.
Please note:
On Mondays: the waste collection centres are only open in the afternoon.
TheAnnecy waste collection centreis closed on Thursdays.
TheAnnecy-le-Vieux waste collection centreis closed on Tuesdays.
The Chavanod waste collection centre is closed on Tuesdays.
The Cran-Gevrier waste collection centre is closed on Wednesdays.
TheÉpagny-Metz-Tessy waste collection centre is closed on Thursdays.
Waste collection centres on the outskirts of Annecy
Alby-sur-Chéran: Z.I. Les Champs de la Pierre – 74540 Alby-sur-Chéran
Menthon-Saint-Bernard: RD 269 – Route du col de Bluffy – 74290 Menthon-Saint-Bernard
Les Ollières: RD 74 – Route de la Fillière – Lieu-dit "Longchamp" – 74370 Les Ollières
Saint-Jorioz: Z.A. de la Tuilerie – 704 route des Marais – 74410 Saint-Jorioz
Villaz (plants only) : Chemin des Cruets / Route du Grand Nant – 74370 Villaz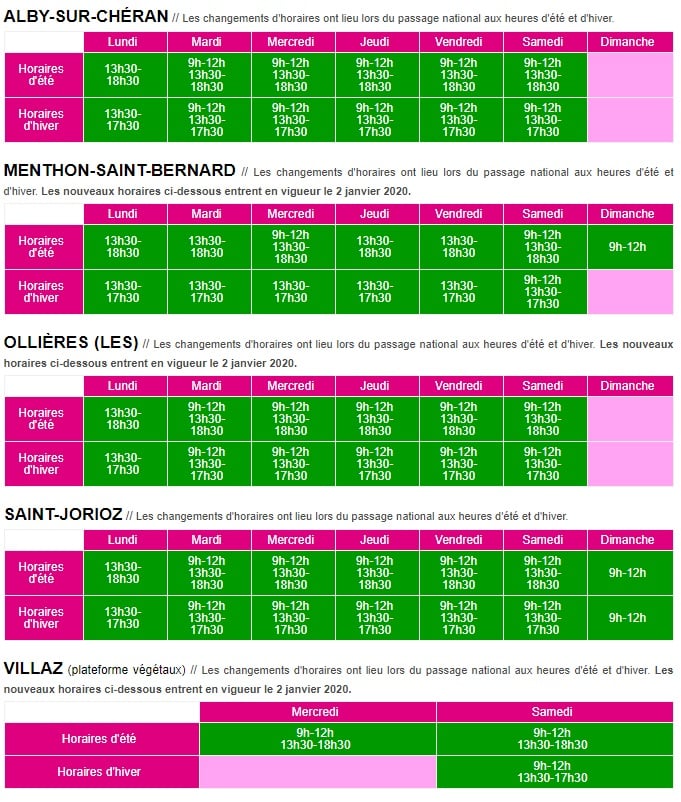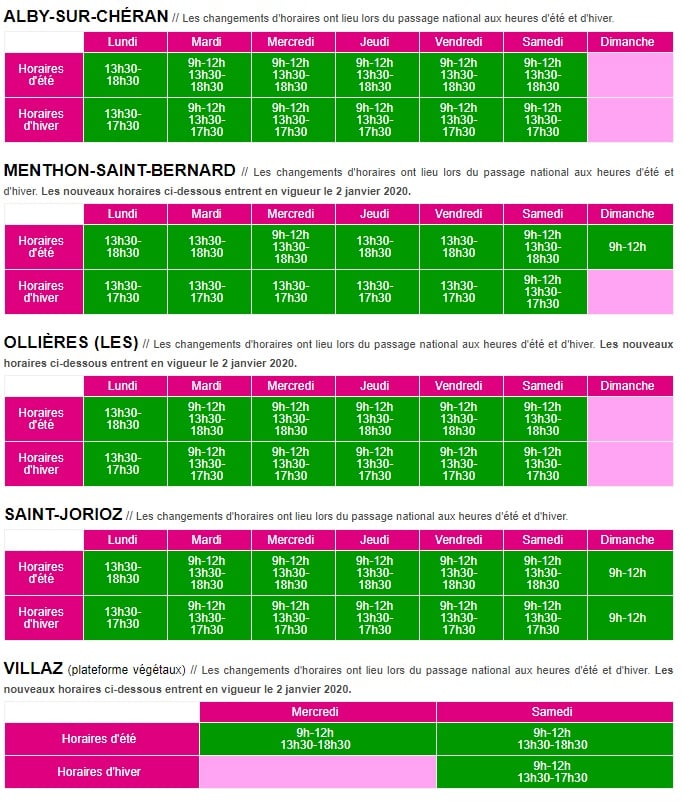 Important: As the waste disposal centres are full, access is only allowed if you live in one of the 34 communes of Greater Annecy:
Alby-sur-Chéran
Allèves
Annecy
Argonay
Bluffy
Chainaz-les-Frasses
La Chapelle-Saint-Maurice
Chapeiry
Chavanod
Cusy
Duingt
Entrevernes
Épagny Metz-Tessy
Groisy
Gruffy
Héry-sur-Alby
Leschaux
Menthon-Saint-Bernard
Mûres
Nâves-Parmelan
Poisy
Quintal
Saint-Eustache
Saint-Félix
Saint-Jorioz
Saint-Sylvestre
Sévrier
Talloires-Montmin
Fillière
Veyrier-du-Lac
Villaz
Viuz-la-Chiésaz
A sticker must be affixed to the rear windscreen. It is free of charge and is issued on presentation of the vehicle registration document.
For companies, craftsmen and shopkeepers, access to these public waste collection centres is prohibited. You must contact private waste collection centres.
Give before you throw away
Many items deposited at waste disposal centres can still be used. Before throwing them away, think about reusing them by donating them to the many charities in the Annecy area:
Emmaüs: Z.I. Des Iles – 18 impasse du Bois – 74330 Épagny Metz-Tessy – Tel : 04.50 09.76.01
Le Vestiaire Saint-Martin: 3 rue des Jardins 74000 Annecy – Tel: 04.50.51.16.36
Roule & Co: 21 avenue des Harmonies – Cran Gevrier – 74960 Annecy – Tel: 07.69 02.07.81
Le Secours Populaire: 7 rue Jules Barut – 74000 Annecy – Tel : 04.50.57.97.47
Bazar Sans Frontière: 3 avenue des Trois Fontaines – Seynod – 74600 Annecy – Tel: 04.50.51.83.77
Les Scouts de Cluses: 26 avenue du Pont de Tasset – Meythet – 74960 Annecy – Tel: 04.50.57.83.32
Recyclerie de la Tournette – Impact Environnement Social: ZA de la Verrerie – 74290 Alex – 09.54.61.59.63.
The Houses of Donation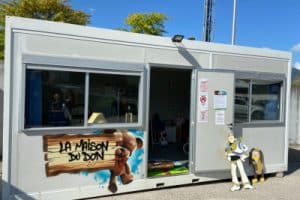 The Greater Annecy agglomeration wishes to encourage reuse to reduce waste. The donation centre is a self-service facility where residents can drop off or pick up items. To ensure the smooth running of these places, it is necessary to respect certain rules:
Items must be in good condition and clean.
They must be placed on the shelves in the right place.
The storage units, furniture and shelves in the room are not to be taken away.
Items are for personal use only and may not be resold on the premises.
The donation centres are located in the waste disposal centres of Menthon-Saint-Bernard and Saint-Jorioz.
Collection of bulky items and corks
It is possible that you cannot go to a waste disposal centre. In this case, there is a solution: call on the household bulky goods collection service. This takes place at the foot of your building, by appointment. But beware, the volume is limited and a fixed fee is charged, based on €12 for 2 m³. It is possible to use this service in the following municipalities:
Argonay
Chavanod
Épagny Metz-Tessy
Montagny-les-Lanches
Poisy
Quintal
The new commune of Annecy
Tel: 04.50.33.02.12Additional information: this service is free for people with disabilities, as well as for those over 65. It also exists for the shredding of vegetation at home.
Bring back your corks, a civic act
If you used to throw away your corks, you should know that there is another option. You can bring your corks to certain collection points such as waste disposal centres. This will make it possible to invest in equipment to improve the living conditions of disabled people, but also to help associations in need.
You can also leave your corks directly with the association Les Bouchons 74. The head office is located in Duingt and the opening hours are
Tuesday to Thursday, from 2pm to 6pm.
There are 240 collection points in Haute-Savoie. You will find them, for example, in the hall of the Annecy town hall or in the heart of the Courier shopping mall.
Cleaning up tags and graffiti on private property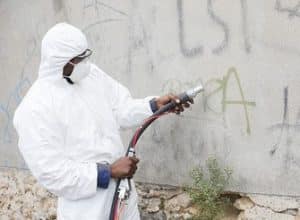 If your property or your co-ownership is the victim of tags or graffiti, the city of Annecy will take care of the cleaning free of charge, under certain conditions. The tags must be on the boundary and visible from the public space. They must also be at ground level and the removal must be technically feasible. The request for intervention to the city is a discharge of responsibility. A complaint must be lodged beforehand.To request intervention: use the BIP application (on Iphone or Androïd) of the city of Annecy or by e-mail: tag@annecy.fr