Mont Veyrier is the first mountain located on the eastern shore of Lake Annecy in the communes of Annecy-le-Vieux, Villaz and Veyrier-du-Lac. Its highest point is 1,291 metres. This mountain, part of the Bornes massif, dominates the lake and the area around Annecy and offers an exceptional view of the Annecy basin.
Discover Mont Veyrier
Until 1930, a cable car linked Veyrier-du-Lac (place called La Combe) to the Mont Baron hotel. This cable car has now been withdrawn and its station now houses the Pays de Savoie film library. At the top of the mountain you can see the ruins of the cable car station.

Subscriptions for mobile application
Quality routes, moderated by the IGNFind out more →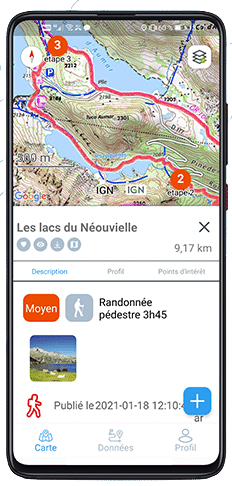 The small mountain on the left is Mont Rampignon. You can have a nice walk in the forest by going around this mountain. To do this, you follow Annecy-le-Vieux, then Sur-les-Bois, and staying on the right, you park at the end of the road, at the Col des Contrebandiers.
Numerous marked trails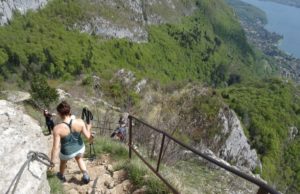 Mont Veyrier is a mountain with many trails of varying degrees of difficulty and easy to climb. This hike is recommended for families. The north side is wet and less sunny, but you can pick blackberries and raspberries. The south side is very sunny and pleasant. For those who love flora, there is a botanical trail at the Pré Longe.
The ascent is mostly in a wooded area, only the summit is clear and offers a beautiful panorama of the lake, the Aravis chain and Mont Blanc. The departure can be done from Annecy-le-Vieux or Veyrier-du-Lac (from the town hall car park). It takes about 6 hours for the excursion.
The ascent of Mont Veyrier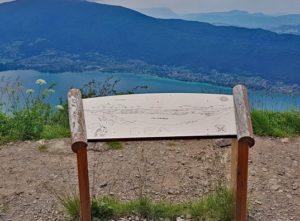 From the town hall of Veyrier-du-Lac, go around the church to the right by taking the rue des Écoliers, then the chemin du Péril and the route de la Combe on the right. At Les Daudes, stay on the main road, then take the path towards Mont Veyrier via Les Contrebandiers to the Grotte de la Cheminée. The oaks and beeches give way to conifers, the rocks appear following the direction of the old cable car by the GRP du tour du lac.
As you leave the forest, you can admire a superb panorama of Lake Annecy, the Bauges and the Annecy basin. Two orientation tables provide information on the massifs. Be careful: the cliffs are steep and the ground can be slippery in wet weather.
The guide's plus points:
Mount Veyrier allows you to see the Lake Annecy Festival for free by looking for viewpoints where the vegetation is sparse.
In hot weather, when you return from your climb, you can go for a swim at the Veyrier beach, which is very close to the starting point.
Photos of Mont Veyrier
From the small port of Annecy-le-vieux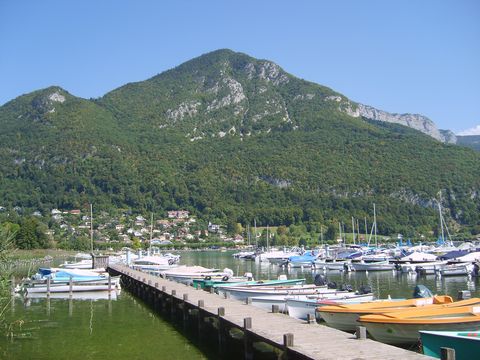 From Annecy le vieux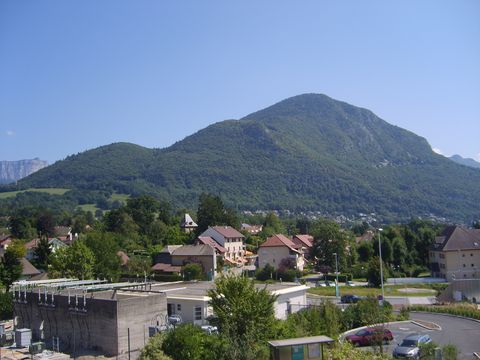 From Saint Eustache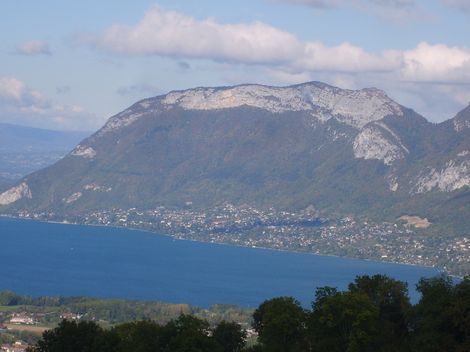 Discover the Mont Veyrier in video filmed by a drone