Annecy is a very active economic and employment area. It is therefore easier to find work here than in many other towns and regions of France. Whether you live in Annecy or are planning to move there, here are some resources to help you in your job search.
Jobs in Annecy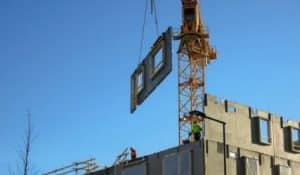 This file is intended for anyone looking for a full-time or part-time job, on a permanent or temporary contract, or on a temporary basis, in any profession (service sector, construction, industry). Discover the different structures and services in the Annecy area that can help you in your search: large local companies, temporary employment agencies, job offers and classified ads, local mission. As the offer is particularly strong, it is also possible to seize opportunities to change jobs.
Major employers in Annecy
We offer you links to the sites of the largest employers in the Annecy area.
The OutDoor Sport Valley association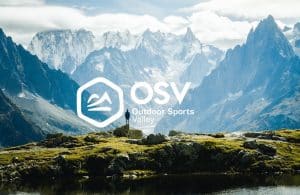 This structure brings together the human resources needs of companies around Annecy that work in outdoor sports. You can consult our file on employment opportunities in this rapidly expanding sector.
Working in the moving image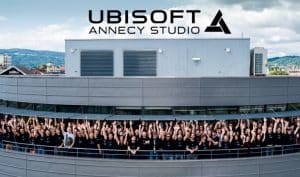 The highly specialised sector of animated film, video games and multi-media production is a centre of excellence in Annecy. You can find great job opportunities depending on your specialisation. The Papèteries site in Cran-Gevrier is home to many start-ups specialising in moving images.
Temporary employment agencies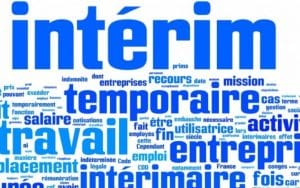 If you are looking for a temporary job as quickly as possible, the best way is to consult the job offers from temporary employment agencies. Annecy and its surrounding area have a large number of agencies, some of which allow you to consult the advertisements directly online.
Help and support in finding a job
Pôle Emploi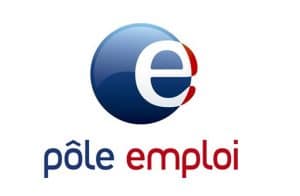 Discover the location of the various Pôle Emploi structures in the Annecy area that can help you in your job search and training. Candidates can contact their Pôle Emploi via 3949 if the telephone number is not indicated below.
Annecy Employment Centre – 127, avenue de Genève – 04 50 45 90 19
Meythet Employment Centre – 1, rue de l'Euro
Seynod Employment Centre – 3, rue du Blaise Pascal
For more information on the services offered by the Pôle Emploi structures, you can consult the official website.
Apec Annecy
The association for the employment of executives in Annecy offers more than 300 positions.Address: 1 Place Marie Curie, 2ᵉ étage, 74000 Annecy
Mission locale jeunes du bassin annécien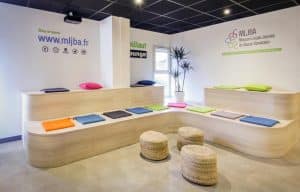 The local mission of the Annecy basin welcomes young people under 25 years old living in Annecy and the surrounding area and offers them help and support for training and employment. Young people can find all the help they need for their present or future professional life. The offices of the Mission Locale Jeunes are open on Mondays from 1.30 pm to 5 pm and from Tuesday to Friday from 8.30 am to 5 pm. Find out about all the job offers available.
Address: 23 avenue de Loverchy, 74003 Annecy cedex 03 Tel: 04 50 51 39 22 Mail: info@mljba.fr Fax: 04 50 51 89 85
Solal
Solal emploi helps people who have been reintegrated into society to return to the world of work through occasional missions in order to resume an activity at their own pace and according to their availability. Numerous possibilities in various fields, such as cleaning, maintenance of green spaces and DIY, community work, administration or even handling.
To find out more about this association, you can visit their offices at 8, rue Louis Armand in Annecy.
House of information on training and employment
The MIFE helps and guides you about your job, training, and everything related to your research: CV, cover letter, orientation… Reception by appointment every day, from Monday to Friday, and on their national website.
Find an internship in Annecy
Putting a few internships on your CV will give it more strength. It will then be easier to get hired in the same field. Internships are also often compulsory in higher education. Finally, finding an internship allows you to try out a job to make sure that it corresponds to your professional expectations.
A student job to finance your studies
The cost of renting accommodation and of living in general is quite high in Annecy. To make ends meet and continue your studies in good conditions, we suggest several ways to easily find a student job.
Coworking in Annecy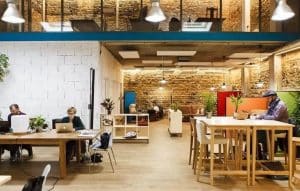 This new way of working together in pleasant spaces that mix skills and projects can allow you to meet opportunities to associate or to be hired. Discover coworking in Annecy.
Job offers: Annecy in the top 10 of medium-sized cities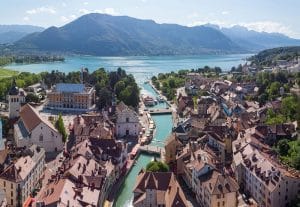 The economic attractiveness of Annecy is confirmed. A study carried out by one of the major portals dedicated to job searches has just ranked the Haute-Savoie town in 9th place. HelloWork (formerly RégionJob) highlights the dynamism of the industrial sector with companies such as Stäubli and NTN-SNR which specialise in mechanics and precision tools.
The major French cities are in decline: 36% of the job offer in 2020 compared to 33% in 2021. The more pleasant living environment, with shorter commuting times, is encouraging this change.
Working in Switzerland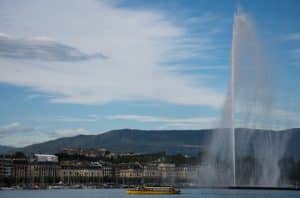 Many people from Annecy work in Switzerland, attracted by high salaries, large companies and a strong economic dynamism. Switzerland is a 30-minute drive from Annecy. If you want to know the 10 tips to find a job, we suggest you read our file: How to work in Switzerland? Once you know how to apply for a job, you can read about the best paid jobs in Switzerland.