Higher education in the Annecy region offers many different options for post-baccalaureate studies. We suggest that you explore these important choices available to you in order to refine your professional project. Nearly 8,000 students are gathered in three centres: the Savoie Mont Blanc University, the public higher education establishments and the private establishments.
The Savoie Mont Blanc University in Annecy
The university offers 3 fields of study:
Arts, Letters and Languages
Law, Economics and Management
Science, Technology and Health
As well as the following diploma levels:
DAEU
University diploma
DUT
DEUST
Licence
Licence professionnelle
Master
Preparatory cycle and engineering degree
Doctorate
Certificate and preparation.
It has different structures within it to satisfy the students.
Annecy University and Technology Institute
A component of the USMB, theIUT of Annecy offers many sought-after courses:
Professional training in electrical engineering, in the marketing of outdoor sports products and services.
In the various forms of marketing of cultural products.
In the mastery of renewable energies.
In IT, networks and telecoms.
In the management of companies and administrations.
Savoie Mont Blanc Institute of Business Administration
Also part of the University of Savoie, theIAE offers training for degrees from bachelor's to professional master's degrees in the following fields
Economics and finance
Commerce and sales
Communication and hypermedia
Technology and management
Polytech' Annecy-Chambéry
This engineering school is part of the University of Savoie and includes the following higher education courses:
Building engineering
Mechanical engineering
Composite materials
Mechatronics
Environmental engineering
Mechanical Production Engineering
Energy
Environmental engineering
UCLY Alpes Europe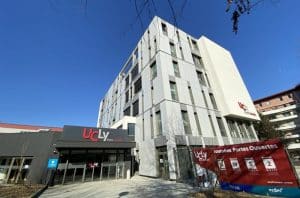 The Catholic University of Lyon opened a law degree and an ESDES Lyon Business School course in Annecy in 2020. These courses are located on the site of the Lycée Saint-Michel in Annecy and will be relocated in 2021 to a new building. More than 1,000 students will be present on the Annecy campus, which is located next to the private high school of Saint Michel in Annecy.
ESDES offers two courses:
Bachelor in Business (bac + 3)
Bachelor in Law & Management which includes two degrees with a year of courses in Ireland in Dublin.
The Art School of the Annecy agglomeration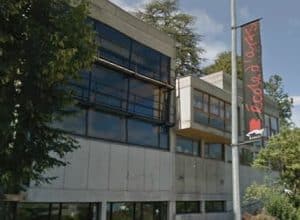 This is a higher education school which is approved by the Ministry of Culture and Communication. Degrees range from bachelor's degrees to professional masters. The courses offered in master's degree are space design and art.
The Gobelins School in Annecy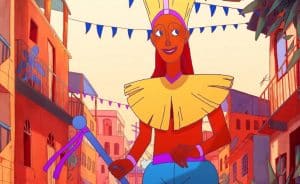 This renowned and highly selective school has two sites in France: Paris and Annecy. It prepares students for the image professions with professional bachelor's and master's degrees. It also has a structure for incubating talent.
The following courses are taught:
Hypermedia and communication
Multimedia designer and director
Multi-media computer developer
This high-level school also prepares students for jobs in the video game and moving image industry.
Science Po Grenoble in Annecy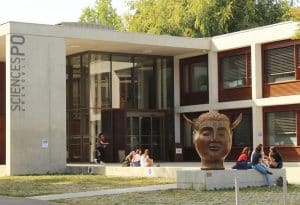 The Grenoble Institute of Political Science has relocated two new Masters courses to Annecy: cross-media and old age and disability. This relocation demonstrates the great dynamism of the higher education sector in the Annecy area.
Annecy Institute of Business Professions and Commerce: IPAC
The IPAC is a private institute with a reputation in Annecy. It offers a wide range of higher studies in various fields related to business and commerce. Four levels of study are possible:
BTS in bac + 2
The following BTS are taught:
Maintenance of Construction and Handling Equipment
Computer Services for Organisations
Negotiation and Digitalization of Customer Relations
Commercial Management
Banking
Management of SMEs
Tourism
Social and Family Economics
Real Estate Professions
Accounting and Management
Preparations for competitive examinations in the health and social professions
Preparations for the following competitive examinations are offered
Educational and Social Accompanist
Preparatory course for nursery assistants
Preparatory course for nursing assistants
Preparatory course for nursing science training
Preparation for the Social Service Assistant training
Preparation for Training as a Young Child Educator
Preparation for the Special Educator training
Moniteur Éducateur Preparation Course
Preparatory Course for Educational and Social Accompanist
Bachelor in bac + 3
Here are some of the three-year post-baccalaureate courses available at IPAC:
Bachelor in Payroll and Social Management
Bachelor in Real Estate
Bachelor in Logistics and Transport
Bachelor in Business Manager
Diplomas in Accounting and Management
Bachelor in Web and Digital
Bachelor in Web Design
Bachelor in Webmarketing and Social Networks
Bachelor in Banking and Insurance
Bachelor in Human Resources
Master of Business Administration in Bac + 5
And here are the Master's degree courses offered at IPAC Annecy:
MBA in Marketing Communication & Digital
MBA in Quality Management of Organisations
MBA in Logistics and Supply Chain Management
Advanced Diploma in Accounting and Management
MBA in Business Management and Entrepreneurship
MBA in Sports Management
MBA in International Business Management
MBA in Human Resources
MBA in Management & Finance
MBA Private and Professional Client Advisor
The ISETA of Poisy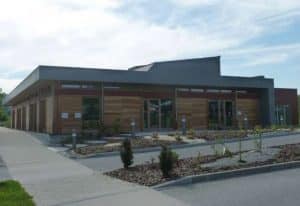 The Institute of Sciences, Environment and Territories of Annecy offers courses from 4th grade to Bachelor's degree, in school and in work-study. 1,200 students follow a general and technological education programme as well as 8 professional programmes. The courses concern the following professions: agriculture, aquaculture, water, forestry, nature, commerce, personal services and landscape. In 2023, this institute will join forces with the private vocational school ECA in Annecy-le-Vieux to create a unique offer in France that will bring together the professions of nature, industry and construction.
Continuing education establishments in Annecy
There are 3 organisations that offer higher education in Annecy.
Grouping of local public education establishments: GRETA
This organisation provides training in the fields of health, the tertiary sector, social work and in COA and DAO.
The TETRAS training centre
This centre offers work-linked training, in conjunction with the Savoie Mont-Blanc University. The following training courses are possible:
tertiary
building
technical sales
industrial management
mechanics
networks and computers
Institute of Industrial Engineering Techniques: ITII
In partnership with the University of Savoie-Mont-Blanc and the Metallurgy Trade Unions of the two Savoie regions, engineering courses are taught. The professions offered are as follows:
Mechanics-Productics engineering diploma
Diploma in Environment and Risk Management Engineering