Every year at the end of September in Annecy, the Italian film festival called Annecy Cinéma Italien opens. This festival was created in 1983 and is shown on the screens of Bonlieu Scène Nationale and the Nemours cinema.
The programme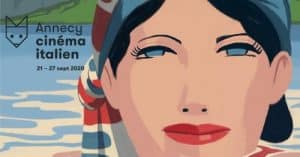 It is the reference festival of Italian cinema in France, the program is rich with films by authors, genre cinema, popular cinema, documentaries and fictions. Every year, prestigious guests from the Italian cinema come to the festival: actors, directors.
The famous Sergio Leone prize is awarded to an Italian director who is well known in his country, but not in France. There is also a programme of tributes and retrospectives that is much appreciated by the public in Annecy.
Contemporary Italian cinema is one of the most creative in the world, it films Italy, but also opens up to the whole world. For its 2022 edition, the festival will be held in person with numerous meetings with actors and scriptwriters.
Screening venues
Bonlieu Scène Nationale – 1 rue Jean Jaurès – 74000 Annecy.
Cinéma Les Nemours – 22 rue Sainte-Claire – 74000 Annecy.
La Turbine cinéma – 17 avenue de la République – 74960 Cran-Gevrier.
Le Mikado cinéma Novel – 17 avenue de la République – 74960 Annecy.
L'auditorium de Seynod – 1 place de l'Hôtel de Ville – 74600 Seynod.
Cinémathèque des pays de Savoie et de l'Ain – Le Téléphérique – 12 bis route d'Annecy – 74 290 Veyrier-Du-Lac.
Cinéma Le Rabelais – 21 route de Frangy – 74960 Meythet.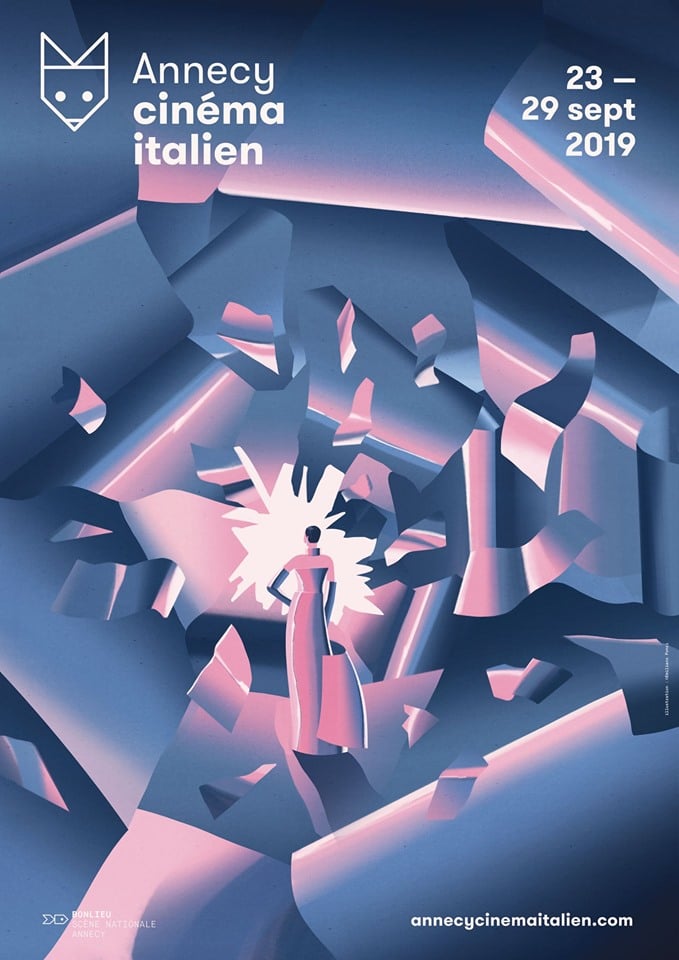 Prices
Single tickets
Valid in theatres of Bonlieu Scène nationale and Nemours :
7 € : full price
6 € : reduced rate
4,50 € : youth rate (-26 years old)
Unlimited Annecy Italian Cinema Pass
This pass allows access to all the festival's screenings and masterclasses, subject to availability. On sale at the Bonlieu Scène nationale box office.
60 €: full price
50 €: reduced rate
30 € : youth rate (-26 years old)
The reduced rate is granted to: Bonlieu Scène nationale subscribers, partner associations, job seekers, AAH disability card holders (presentation of proof).
The official website of the Annecy Italian Film Festival
Trailer of the 2014 Annecy Italian Film Festival
Past editions
The 2022 edition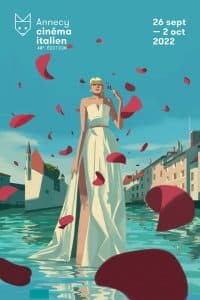 This year, the Italian Film Festival celebrates its 40th anniversary. The event will take place from 26 September to 2 October. As every year, new films will be offered to the public, including the Sergio Leone Prize. This prize is awarded to a promising young filmmaker. There will also be sessions for young audiences, which will be known as ACI Giovani.
The 2021 edition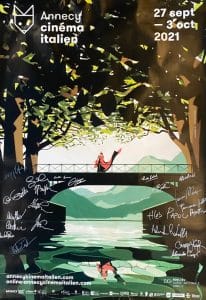 The 39th edition of the Italian Film Festival will take place from 27 September to 3 October 2021 and the proposed programme has been put together by the event's new artistic director, who also works on the Venice Film Festival. For the first time, and in order to respond to the issues related to the crisis, the festival has adopted a hybrid format, both in person and online. The event's followers will therefore have been able to exchange with the actors and directors.