For some time now, food trucks have been a new way of eating. Its growing success attracts a wide range of customers. We offer you a selection of the best food trucks in Annecy.
Why is the food truck so trendy?
In almost every district of Annecy, food trucks have set up shop on public land, near markets or next to business parks. This concept of a mobile restaurant originated in the United States, offering a kitchen installed in a truck that goes out to meet its public in places likely to attract customers. The consumer enjoys his or her meal while walking or on the benches of the many parks in the city. This concept is very successful because it is a far cry from the old traditional chip shops that only had one or two identical dishes on their menus.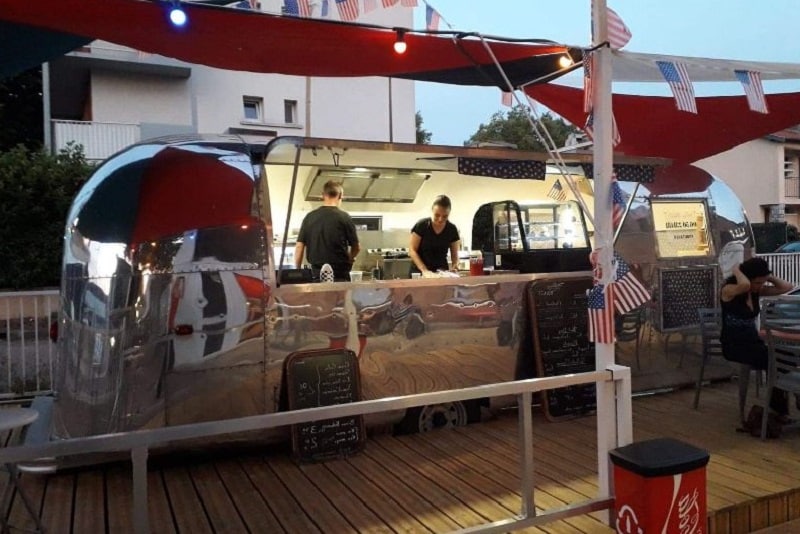 The cuisine offered is often themed: Italian, Breton, Mexican, Thai, Vietnamese, Mexican and of course, French. Each food truck often specialises in a particular type of dish: burgers, bagels, salads, vegetarian dishes, pasta and crepes. But what keeps the customers coming back is the quality of the food. The dishes are prepared with fresh, local and seasonal products to make good, balanced, healthy and often organic food. The target clientele is urban at lunchtime, and is able to pay a little more for quality products. Cities are faced with more and more requests for authorisation to occupy public space. This dynamic is supported by great Michelin-starred chefs such as Thierry Marx, who chairs the association "Street food en mouvement".
Most of these food trucks have a website or a Facebook page to promote themselves. Schedules, menus and locations are communicated mainly on social networks and word of mouth does the rest. The health crisis has also contributed to this boom with the"click and collect" which symbolises takeaway sales. In Annecy, the various food trucks change location regularly during the week, which allows the clientele of a neighbourhood to try different types of cuisine. Delivery platforms deliver the dishes of most food trucks in Annecy
The five best food trucks according to the opinions of Annecy residents
This necessarily subjective ranking represents the opinions of consumers and allows you to try these good ephemeral addresses for yourself:
Bon'Eat Food Truck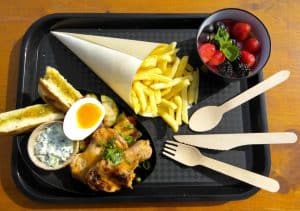 A very nice address which proposes a wood-fired cuisine between Asian fusion and bistro. The opportunity to discover their excellent duck gyozas and mango rice pudding. Hearty and tasty. You can take the containers home in exchange for money or a drink, a great idea to limit waste.
Location: in front of Galeries Lafayette, boulevard du Lycée in Annecy.
Las Chicas Food Truck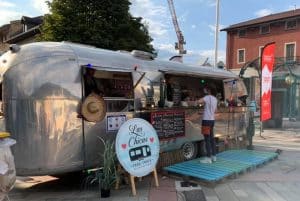 A dream location, in front of the lake, opposite the promenade of the pontoons in Annecy-le-Vieux. On the menu, inspired Mexican cuisine with burritos, tortillas and quality tapas, home-made for spicy Tex-Mex flavours. Ranked second in the election of the best food truck in Haute-Savoie.
Location: 17 avenue de Chavoires in Annecy-le-Vieux.
Greenpoint burgers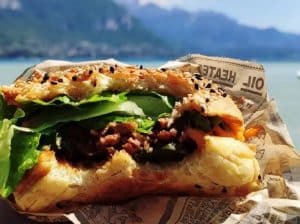 This is the place to go for 100% vegan burgers. We recommend the Beyon Meat with homemade ingredients, soft bun, medium roasted fries and magical sauces like chipotle and beetroot ketchup. The veggie steaks make all the difference. For drinks, there is a wide selection of cold teas.
Location: 25 avenue du Parmelan in front of the Galeries Lafayettes in Annecy.
La Gavottine Food Truck Crêperie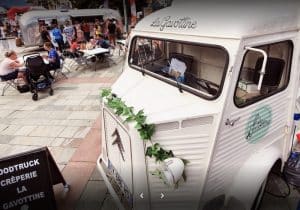 Brittany in Annecy: buckwheat flour galettes and sweet wheat flour crêpes in a variety of recipes prepared with fresh local produce. Our favourite: the reblochon galette with dried beef. The food truck is in a magnificent vintage Citroën van.
Location: Boulevard du Lycée between Annecy.
Les Bel' Gueules – Bagels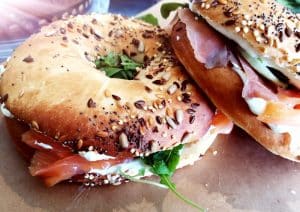 You know the bagel: the round bread with a hole in the middle. This food truck offers a wide range of gourmet bagel recipes, as well as tasty dishes such as the beef and squash ravioli gratin. The homemade desserts are worth a visit: brownie and muesli yoghurt with jam.
Location: Avenue de Brogny, in front of the Pfeiffer Vacuum factory in Annecy.
We also offer you our selection of the best restaurants in Annecy for food lovers and the best ice creams in Annecy for dessert lovers.