As we know, a raclette is nothing without a quality cheese. But the same could be said for charcuterie. Ham, sausage or even dried meat from the Alps, there is something for everyone. Presentation.
Charcuterie, a tradition in Haute-Savoie
The Haute-Savoie charcuterie can be considered as a tradition and its preservation method has existed for a long time. But for many years, these cured meats were primarily consumed on a local basis. It was not until the emergence of gastronomic tourism in the 20th century that Savoyard charcuterie was exported throughout France.
Savoy cured ham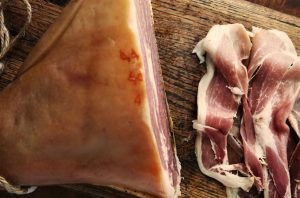 Savoy cured ham has the particularity of being smoked and not dried. After a first stage of cutting and salting, the ham is smoked in a smokehouse or chimney for 2 to 4 months. The ham is then stored in a drying room before being eaten. This gives it more flavour.
Extra info: juniper and fir wood are the most commonly used for smoking.
Dry sausage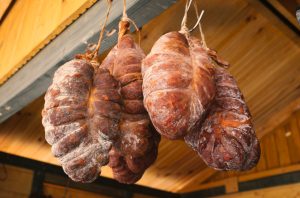 Who has never gone hiking without a sausage tucked away at the bottom of their bag, a piece of baguette, a piece of reblochon and their Opinel? If you are a Haut-Savoyard, you will certainly recognise yourself. The dry sausage of Savoie is a must in the local landscape. Like cured ham, it is the product of old butchery traditions.
It must be said that the pig has always had a significant place in the farms of Savoie and Haute-Savoie. In 1866, more than 70,000 pigs were counted in the two departments.
Extra info: given the mountain climate, drying quickly became the preferred method of preserving sausages.
The diots of Savoie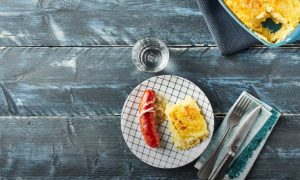 Diots are fresh sausages made from minced pork. They are usually accompanied by polenta and are eaten grilled or steamed. The second option is the so-called "vigneronne" method. It is also the longest, since it takes between 3 and 4 hours to cook.
Our tip: to add flavour to your diots, don't hesitate to add a little thyme.
Local specialities
Other specialities, sometimes less well known, are nevertheless worth a visit. We suggest you discover some of them.
The smoked sausage of Magland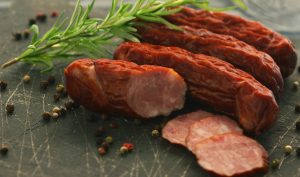 The smoked sausage of Magland is also known as "Borfatte". This essential product of the Arve Valley is made from an ancestral recipe that is kept secret. It has been passed down from generation to generation. Although several charcuterie shops in Magland make smoked sausage, each has its own method. And if you want to prolong the pleasure, why not try the cabbage sausage, another speciality of Magland? It is made of 50% meat and 50% cabbage.
Our tip: Magland smoked sausage can be served as a dish. Simmer it for a few minutes in boiling water and serve it with steamed potatoes.
Pormonier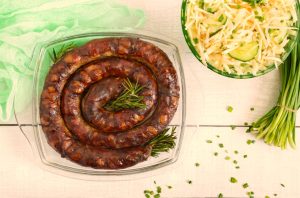 Pormonier is a sausage from the Haute-Savoie. This type of herb sausage is mainly produced in the Bornes and Mont Blanc mountains. However, it is mainly eaten in Savoie, in the valleys of Tarentaise, Beaufortain and Maurienne. The recipe for this sausage may vary somewhat depending on the village.
Extra info: Pormonier is made of pieces of meat that cannot be dried and vegetables such as spinach and leeks.
Specialities of our Swiss neighbours
Charcuterie is part of the local heritage of the mountain people. And this is not limited to France. In Switzerland, too, certain salted meats are highly appreciated. We suggest you discover two of them.
Meat from the Grisons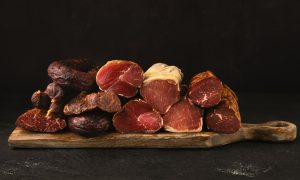 Bündnerfleisch is also called Alpine dried meat. It is a speciality from Switzerland and more particularly from the canton of Grisons. The taste is due to the fact that it is prepared with spices and herbs from the Alps. It is traditionally eaten in winter.
Extra info: Bündnerfleisch is appreciated for its low caloric value.
Longeole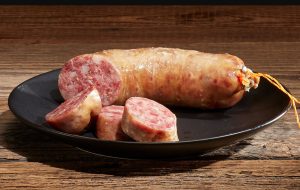 Longeole is a sausage produced in Switzerland, in the canton of Geneva. It is made from pork and flavoured with fennel seeds. Longeole has been protected by a Protected Geographical Indication (PGI) since 2009.
According to legend, this sausage was created by a monk from the abbey of Pomier. Variations exist in Haute-Savoie, in the Chablais and lower Arve Valley areas.
Our tip: cook the longeole for 3 hours in water over a low heat.