The motorhome is a pleasant way to spend a good holiday in Haute-Savoie and particularly around Lake Annecy. We propose you pleasant and equipped sites to be able to spend one or more nights in motorhome.
Where to park your motorhome to visit the Annecy region?
To enjoy your holiday in Annecy, you need to find a place to park your motorhome. Most of the areas are equipped.
Annecy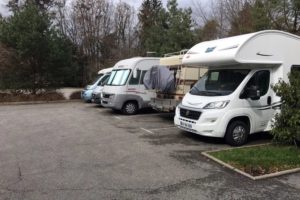 On leaving the town, head for Sevrier, opposite the Marquisats beach. Open all year round, theColmyr area is free of charge with 10 pitches, a blue float terminal, black water emptying and a full supply of drinking water. A bus stop is located next to the site to get to the centre of Annecy.
Annecy-le-Vieux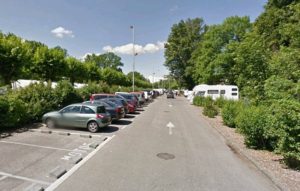 Following the lake shore, direction Veyrier-du-lac, opposite the free public beach of Albigny. Drinking water supply (water cut off from the end of October to the beginning of March), service area with grey water emptying. Open from 01/04 to 15/10 from 7am to 10pm. The service is free.
Duingt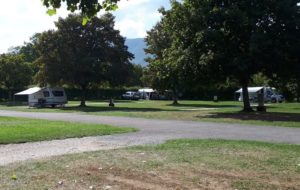 You follow Sévrier, Saint-Jorioz to arrive in Duingt. This charming village on the shores of Lake Annecy has a beautiful beach. The service and camping area is opposite the Champs Fleuris campsite, 631 voie Romaine. It is open from May to September, and has a waste water and drinking water drain, parking is possible.
Doussard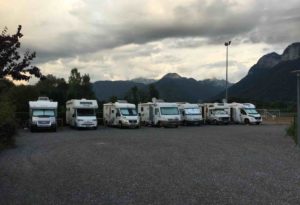 At the end of Lake Annecy, route d'Annecy, you will find a service area with 9 spaces open from 01/04 to 15/11. This area is free in April and October. Facilities: waste compartment, receptacle, emptying, drinking water and waste water disposal. Nearby you will find the cycle path, restaurants, the beach and a bus stop.
Price: 6 € for 24 hours.
Faverges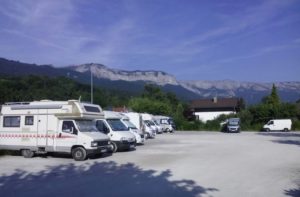 After Doussard, you arrive in Faverges near the Carrefour Market, on the road to Annecy. This reception area for 10 motorhomes is open all year round. It is equipped with a waste compartment, a waste water and sewage receptacle, and a drinking water point. Nearby bus and cycle track.
La-Balme de-Sillingy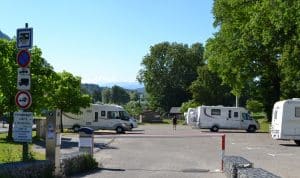 From Annecy, you pass Épagny. Next to the artificial lake of the village, you will find an area with 25 motorhome pitches, equipped with a blue float terminal with waste water emptying, drinking water, picnic area, public toilets, playground and restaurant.
Price: 5 € for 24 hours.
Villaz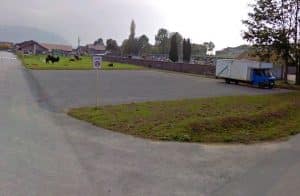 From Annecy-le-Vieux, follow Villaz to reach this free municipal area on Chemin des Cruets which is open all year round. It offers electricity, drinking water and parking.
Alternative accommodation for motorhomes for your holiday in Annecy
During the summer months, the Annecy region is very busy with tourists and the motorhome parking areas are quickly filled. If you have a van, parking is easier in the town's car parks.
Many campsites around Lake Annecy offer fully equipped motorhome parking areas, but also bungalows and camping spaces. For more information: Campsites in Annecy and around Lake Annecy.
Other accommodation solutions exist in Annecy, you will find hotels for different budgets, charming gites and bed and breakfasts, seasonal rentals with character for example in the Old Town of Annecy, holiday villages and tourist residences and youth hostels. You can also choose unusual accommodation.
There are many activities available in Annecy depending on the season and your taste.
More information : What to do in Annecy ?