The mountains aren't just for winter. There are plenty of activities to try out during the summer season in the mountains of Haute-Savoie, nearAnnecy.
Trail running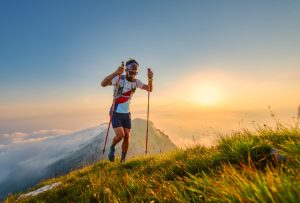 Trail running and running are activities that lend themselves perfectly to Annecy and its mountainous surroundings. The surrounding mountains, such as Semnoz and Mont Veyrier, are also ideal for trail running in idyllic surroundings. Every year, the Lake Annecy Marathon welcomes several thousand runners.
Find out more: trail and running
Hiking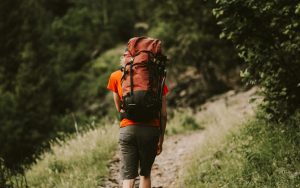 Hiking is an all-round sport that can also be enjoyed by the whole family. There are many routes to choose from near Annecy. Be sure to check the weather forecast before you set off. Don't forget to equip yourself accordingly, and don't embark on a hike that isn't suited to your level.
Find out more: hiking
Mountain biking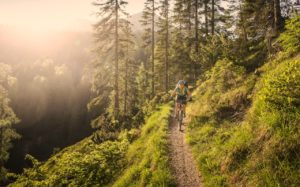 The Annecy region is a magnificent playground for all mountain bike enthusiasts. Whether you're looking for cross-country, downhill or electric mountain biking, let us guide you to the best spots, and don't forget the essentials in your mountain bike bag. You can easily hire your mountain bike from a specialist shop in Annecy or one of the mountain resorts.
Find out more: Mountain biking
Climbing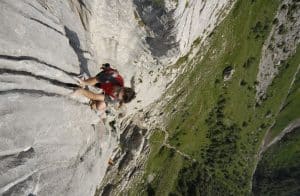 Depending on your level, from beginners to experienced climbers, climbing clubs will guide you along the many routes around Lake Annecy. You can also join a club and enjoy outdoor outings.
Don't hesitate to call on a professional, who will be able to ensure your safety.
Find out more: climbing
Via ferrata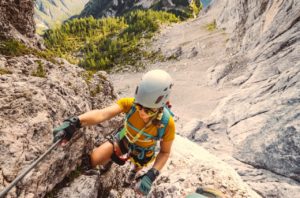 This activity is somewhere between climbing and hiking. It's a sporting route along an equipped rock face. The site at Thônes, 15 minutes from Annecy, is well worth a visit, as is the one at Passy, which faces Mont-Blanc.
Equipment hire is also available.
Find out more: via ferrata
Tree climbing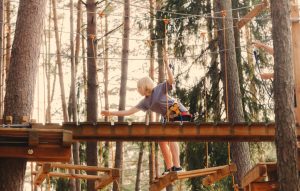 Tree climbing is a sporting activity that involves completing a course in the trees. Perched several metres high and wearing a harness, you'll have to use your balance and face up to your fear of heights, if need be. There are also special courses for children, so you can enjoy this activity with the whole family.
Find out more: accrobranche
Caving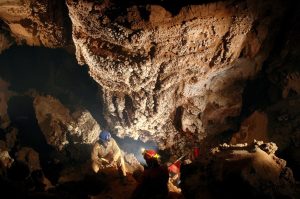 Caving is a sporting activity that involves exploring caves. You need to be in good physical condition and be accompanied by a professional.
Near Annecy, the best-known cave is undoubtedly Prérouge, in the Bauges massif.
Find out more: caving