The ski resort of Manigod is a human-sized resort, with an authentic and family character. It is located in Haute-Savoie, in the Aravis massif, near the Merdassier and La Croix Fry passes.
Manigod, history of the small family resort of Aravis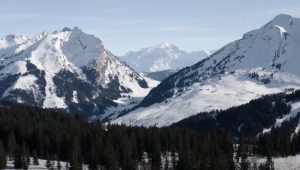 At the beginning of the 11th century, Manigod became the fief of the lords of Chevron de Vilette, a Tarentaise family. According to the oldest known records, 1,600 people lived in the village in 1567. But in 1631, the plague epidemic ravaged Manigod, killing a quarter of the inhabitants.
In March 1943, the Manigod Resistance Committee was created. The idea was to form an organised group of young resistance fighters. The camp was even chosen by the secret army to create a school for cadres.
For a long time, agriculture remained the main activity in Manigod. But the rural exodus led to a decline in the population, even though the development of wood exploitation. Nevertheless, agricultural activity remains important in this Aravis village.
The ski area of Manigod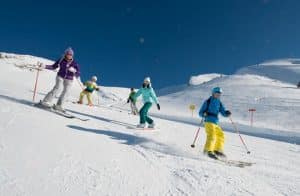 The ski area of Manigod is linked to that of the resort of La Clusaz. This gives a total of more than 130 km of pistes. The area is situated between 1,430 and 1,810 metres above sea level. There is a package including the whole Aravis massif, i.e. 220 km of downhill skiing. For the Manigod part, you will find 31 runs, which allow you to ski with your family and according to your level. The slopes often cross the forest and the mountain pastures.
If you take the Chamois ski lift, you will be treated to a magnificent mountain landscape. There are 17 lifts, including two chairlifts and two telecords. You can also enjoy cross-country skiing and snowshoeing on the large Beauregard plateau.
Two toboggan runs, one on the Col de la Croix-Fry section and the other on the Col de Merdassier section, are open during the season. An original activity is proposed, the descent in Mountain Trott' on snow. This is a mountain bike equipped with large notched wheels.
Play areas for children
There are two sites dedicated to children:
Opoualand: this is a small slope, next to the Gentianes slope, equipped with modules. It allows you to learn to ski while having fun.
The Waouland : this boardercross is located next to the Blanchot piste. This site is aimed at children with a little more experience.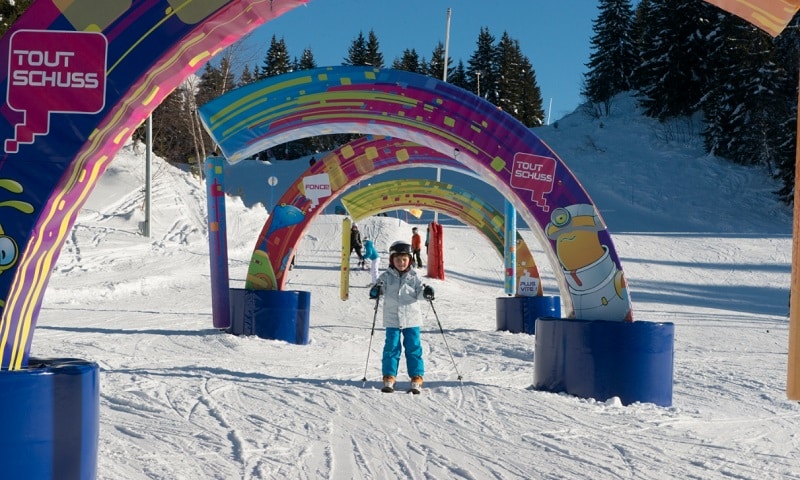 Our selection of tourist accommodation
Between hotels and flats for rent, there are many options for accommodation in Manigod during a ski holiday.