Annecy has many restaurants offering a variety of menus. However, sometimes people prefer to have their meals delivered to their homes to avoid leaving the house. Fortunately, there are several home delivery services. Choose the service that suits you!
Rest'O Chaud Annecy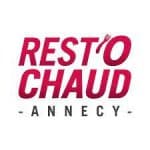 This French delivery service has been around for a long time in the city. Simply go to the Resto Chaud Annecy website, select the restaurant you are interested in and then the dish. Payment is made by credit card on the site or on delivery by cash, cheque or meal voucher. Delivery is made by their delivery man in less than an hour, at lunchtime and in the evening.
The price is 5€ plus 2€ per additional kilometre from the centre of Annecy. The service offers around twenty good restaurants in Annecy: Savoyard, Italian, Breton, Moroccan, Indian and Japanese.
Uber Eats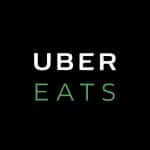 This platform offers you to choose on their Uber Eats website , the restaurant in Annecy that interests you from a very large choice. The delivery time is 15 to 40 minutes. The delivery rate varies from 0.50 to 3.50 € depending on the distance. A service charge of 10% of the order, not exceeding €3, is applied. Orders under €5 will incur a €2 charge.
On many restaurant menus you can customise each dish to your taste. The big names in fast food are present, such as McDonald' s and Domino Pizza. Breakfast is also available. Deliveries are made by independent couriers.
Just Eat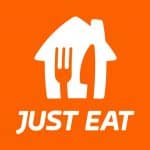 The Just Eat platform, formerly known as "Allo Resto", offers around thirty restaurants in Annecy and its surroundings. All types of restaurants are available: crepes, pizzas, tacos, kebabs, burgers, sushi. You can order online on the Just Eat Annecy website. You choose your restaurant and then the dish. You can personalise it by choosing the sauce, the side dish, the drink and the type of meat.
The best part: if you have allergies, the site suggests you call the restaurant to find out. Delivery costs €1.50 and takes 25 to 40 minutes. Sometimes delivery is free with a minimum order.
Payment is made online or on delivery. This service has existed since 1998. Delivery is made by the restaurants.
Deliveroo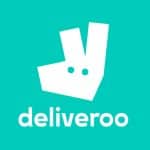 This heavyweight home delivery service offers a wide range of choices, including groceries from brands like Casino and Monoprix. You make your choice online at Deliveroo. It's easy to choose your diet: organic, vegan, vegetarian for example, then the type of cuisine: Italian, Mexican…
You will find well-known brands such as Burger King, Pizza Hut and KFC.
Delivery prices range from €1.50 to €5. A service charge is applied as well as an additional charge if the order is below the minimum amount set by the restaurant. All payments are made by credit card or restaurant voucher. The entire tip is retained by the delivery person.
The delivery time is 20 to 40 minutes in Annecy. Delivery is made by independent deliverymen. A pre-order system at certain times guarantees delivery within half an hour.
Takeaway sales since the health crisis
The coronavirus pandemic has significantly changed the habits of restaurant customers. These establishments have been closed to the public for many periods in 2020 and 2021. But most of them have since offered takeaway on part of their menu.
Enjoy your meal!