When you arrive in Annecy, there are many activities to choose from. We suggest that you take a look at the following suggestions to help you decide what you want to do. Depending on the season and your tastes, many activities are proposed: festivals, culture, folklore. It's up to you to choose the best time to come to Annecy.
The 10 must-do activities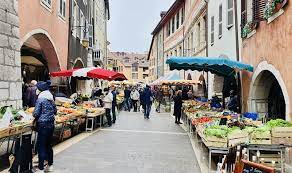 Your holidays are approaching and you are wondering what to do and see in Annecy? We have selected the 10 most popular activities for holidaymakers, but also for Annecy residents.
Find out more: The 10 must-do activities in Annecy
Visit the town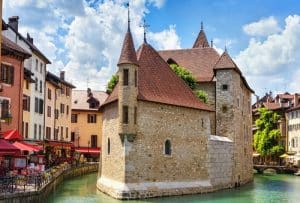 There are several ways to discover the little Venice of the Alps, depending on your interests: guided tours or self-guided tours of the Palais de l'île, the Château d'Annecy Museum, the Museum of Animated Film or the Visitation Basilica. Gourmet visits are recommended to discover the typical recipes of Haute-Savoie cuisine. Finally, you will have to choose your favourite means of transport to visit Annecy: bus, bike, Segway, Annecy City tour, little train, scooter or boat.
Find out more: What to visit in Annecy?
Guided tours of Annecy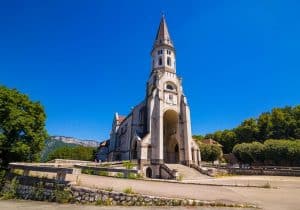 To discover the city, its history and its mysteries, guide-lecturers offer you different discovery tours: the visit of the Palais de l'île (also known as the Old Prisons), the visit of the Château d'Annecy Museum, the visit of the Museum of Animated Film and the visit of the Basilica of the Visitation It is best to book your guided tour in advance.
More about : Guided tour of Annecy
Gourmet tour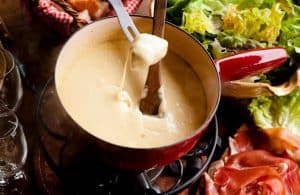 Gourmet stops are highly recommended to discover culinary specialities from here and elsewhere. Almost every cuisine in the world has a restaurant in Annecy. All you have to do is make your choice. We offer you a few essential Savoyard recipes and a selection of restaurants approved by the guide.
Find out more: Where to eat in Annecy?
Cultural events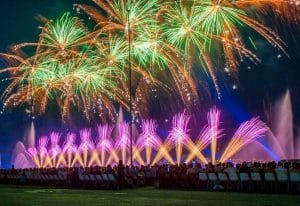 Annecy's cultural calendar is rich in events that can interest a large family audience. A variety of shows are on offer throughout the year, so you can choose between popular festivals, cultural festivals, exhibitions, Alpine folklore and Christmas magic.
Find out more: Cultural events in Annecy
The surrounding mountains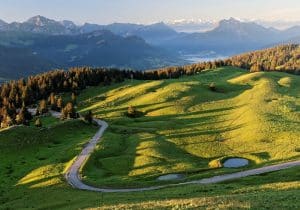 In summer and winter, you can go hiking in the mountains surrounding Lake Annecy. In winter, many ski resorts open their doors to you for a taste of the joys of skiing in sometimes breathtaking landscapes. Le Semnoz is the favourite mountain and resort of the people of Annecy, as it is less than 30 minutes away.
More about: Mountains around Annecy
Ski resorts in Haute-Savoie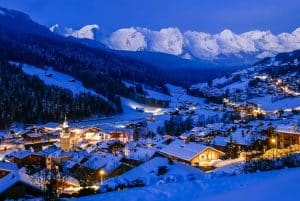 The Haute-Savoie department has some very nice winter sports resorts. For families, the resorts of La Clusaz and Le Grand Bornand offer the charm of traditional mountain villages. There are also large, well-known resorts such as Chamonix, Megève and Avoriaz.
More about: Ski areas in Haute-Savoie
Sports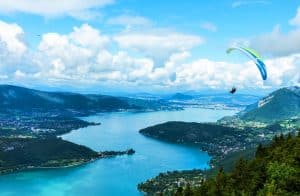 The Annecy area is a sports region par excellence, with a wide range of activities to choose from. With the lake, you can practice: cycling on the cycle track, diving, water skiing, wakeboarding, paddle and in the mountains, skiing, paragliding, mountain biking, walking, climbing, snowshoeing and even ice climbing.
More about: Sport in Annecy
Shopping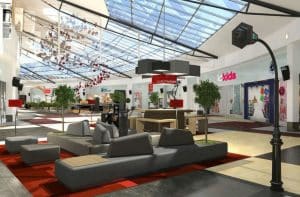 Whether you want to take a piece of Haute-Savoie home with you or are looking to buy a particular product, the town of Annecy, its shops, markets and shopping centres welcome you all year round. City centre shopping, local produce markets almost every day, shopping arcades and shopping centres are all available to you.
More about : Shopping Annecy
Children's activities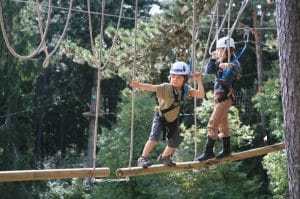 Currently, accrobranche and escape games are very popular in Annecy. But the city offers parents and their children many possibilities such as play parks and laser games. The summer tobogganing at Semnoz and the numerous beaches equipped with water slides are a delight for children.
Find out more : Game parks, laser games and escape games
Going out in the evening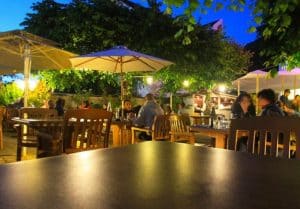 The city has a wealth of establishments for a good night out. The guide offers you its selection of articles and news. Bars and nightclubs provide entertainment to the sound of current music.
Find out more: Where to go out at night in Annecy?
What to do in winter?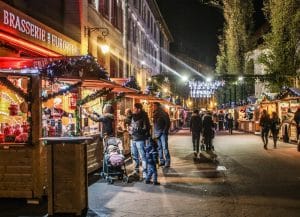 The winter period is a good time to come and spend an unforgettable holiday in Haute-Savoie. Nature allows you to practice most winter sports. The town of Annecy offers many events such as the traditional Christmas market and the very photogenic Venetian Carnival.
Find out more: What to do in Annecy in winter?
What to do when it rains?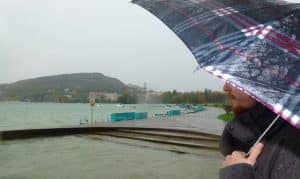 The day looks like it will be rainy, but don't panic, Annecy has many good plans for a good holiday. Indoor swimming pools, cinema, libraries are activities that allow you to discover the city. The Annecy castle allows you to discover the history of the Savoie region.
Tofind out more: What to do in Annecy when it rains?
What to do on Sunday?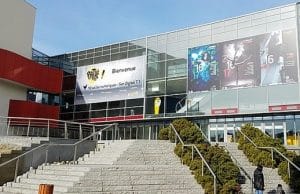 If you are a fan of shopping, second-hand goods and markets, you can do these activities on Sundays in Annecy. There are many other activities to occupy your Sundays. We offer you a list of activities and shops that can be done on Sundays.
Find out more: What to do on Sundays in Annecy?
Top 5 family outings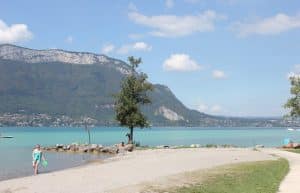 Annecy and its surroundings offer countless activities to spend a good time with your family. We suggest a selection of outings to enjoy during your holidays. Between picnics, swimming and mountain walks, you have the choice to spend a great family holiday in Annecy.
Find out more: Top 5 family outings in Annecy
Maps and tourist information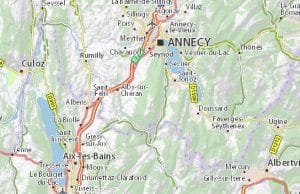 In order to make your holiday a success, to find your way around easily, we offer you: printable maps and plans, interactive map of Annecy. It's easy to find your way around by taking the lake, the castle, the Veyrier and Semnoz mountains as reference points.
Find out more : Maps of Annecy