Where to go out at night in Annecy? This is a question that many newcomers ask themselves. If you are on holiday in Annecy for a few days or have just moved to the Haute-Savoie region, we have put together a small selection of pleasant places to party in the evening.
Find a nice bar in Annecy
The choice of bars and pubs in Annecy is vast. Depending on the atmosphere and specialities, choose the establishment that you like best.
La Queue du Coq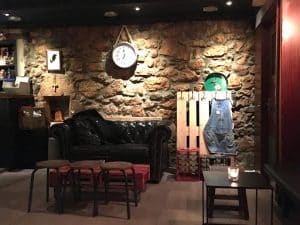 This cocktail bar is located in the pretty courtyard of the Pré Carré, 10 rue Vaugelas in Annecy. The decoration is successful in an industrial style. It is the quality of the regularly renewed cocktail menu that we recommend. You can discover very innovative cocktails.
Le Barberousse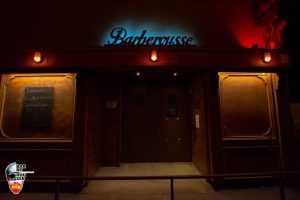 Le Barberousse is a must in Annecy. This rum bar is largely inspired by the world of pirates. Every evening, you can meet up with friends and enjoy the warm and friendly atmosphere of the Barberousse. The establishment is located at 32 rue des Marquisats in Annecy. A must try.
The Shelter Bar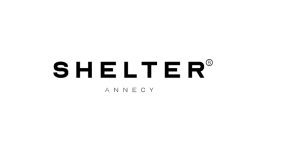 The Shelter Bar is a cocktail bar as we like them. This refuge is located near Bonlieu, in the heart of Annecy. You will be able to enjoy many coktails in a friendly and festive atmosphere. The bar is located at 6 rue Vaugelas in Annecy.
Finn Kelly's Irish pub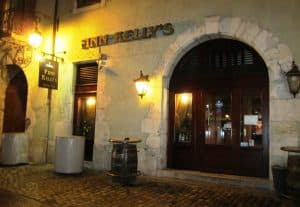 As its name suggests, this pub is dedicated to Irish culture. The choice of beer is simply enormous for the amateurs. The pub is located at 10 Faubourg des Annonciades in the Old Town of Annecy. The establishment offers a nice terrace for the beautiful summer evenings.
Le 24 du Faubourg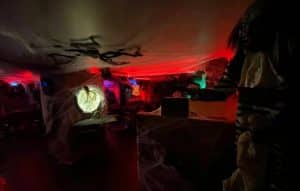 This is a very trendy club which offers eclectic and recent musical selections. On the first floor, a room offers billiards and dart games. This club is located at the end of the Old Town of Annecy: 2, rue de la Gare. Catering is also available on site.
Annecy is a very lively town during the summer period, you can enjoy the many terraces that are open until 1am. The Pathé Gaumont cinema is located in the town centre, so you can have a look around and then have a drink. On the banks of the lake, towards Annecy-le-Vieux, you can enjoy an ice cream in a unique setting.
Clubs and clubs in Annecy
After a pleasant moment on the terrace, you want to continue the night in a club or a nice club. Here is the choice you have to make.
The Bowl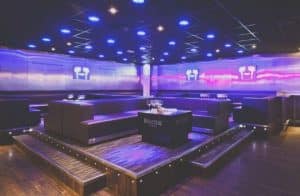 The establishment is an interesting complex as it is a restaurant, a bowling alley during the day and evening and a club at night. The electro music is of good quality with themed nights and good DJs. This complex, located at 9 Boulevard du Fier in Annecy, is quite far from the town centre, so you need to take a car.
Le Garage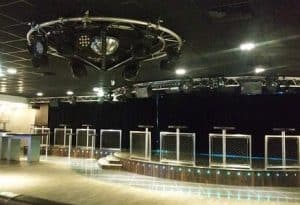 This classic nightclub caters for a clientele of thirty and forty-somethings. The music is mainstream until 2am and then electro. The club is in the middle of town, 36 rue Sommeiller.
Le Téléphone Rose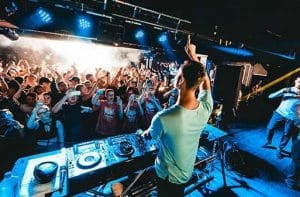 You will discover a nice club that plays electro music with a resident DJ and two guest DJs every week. There are two rooms and two bars, which allows you to meet up in groups. This club is located in the old town of Annecy: 8 faubourg des Annonciades.
Le Maracaïbo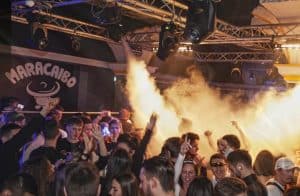 This is a large nightclub which attracts a public of about 20 years old. Not surprisingly, the music is electro and well mixed. DJ contests are regularly organised. The club is located at 130 impasse du Près d'en bas in Pringy, so you have to take a car from Annecy.
Le Pop Plage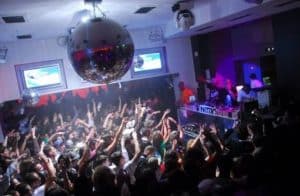 This is the most famous nightclub in Annecy, located in the gardens of the Impérial in front of Lake Annecy at 30 avenue d'Albigny. The clientele is quite young. The electro music is served by famous DJs. Beware, this club is often full. It is only open from the beginning of April to the end of October from 11pm to 5am. Above this club, we recommend the excellent Moon rooftop which offers a magnificent panorama of Lake Annecy.
There are many other places to go out in the evening, such as Annecy's hidden bars, which offer an excellent welcome to a clientele of insiders. You will discover them as you walk around and meet people.
Where to spend your 31st in Annecy?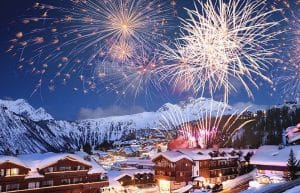 To spend a good New Year's Eve, there are many opportunities organised by Annecy's restaurants, hotels, nightclubs and also sports clubs. Winter sports resorts near Annecy also organise concerts, torchlight descents and fireworks displays.
More info: What to do in the New Year in Annecy?