From kindergarten to higher education, the Annecy conurbation offers a wide range of educational establishments. The dynamic economy means that students can quickly find employment once they have completed their studies.
Choosing an educational path from nursery school to higher education
The Annecy urban area has a population of over 200,000. There is a wide range of educational options for the youngest children through to students. Whether it is in public or private education under contract, it is important to anticipate enrolment before you move in. Find out what is on offer at each level.
Crèches and nursery assistants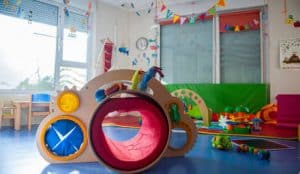 To enable you to carry out your professional activity, you must place your young children in a crèche or call on the services of a childminder. The number of places on offer is large, but it is advisable toregister early as demand is high.
You may also be eligible for financial aid under certain conditions. Find all the information and procedures in our file on nurseries and childminders in Annecy.
Primary and secondary education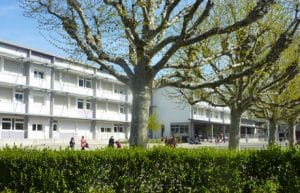 With 29 nursery schools, 30 primary schools, around 20 secondary schools and 9 high schools, you have a large number of schools in primary and secondary education. You can choose between public and private schools, depending on the proximity of your home.
Registration dates for nursery and primary schools start in April at the Annecy town hall. Private schools have their own registration calendar. We advise you to anticipate the procedures according to the school map by reading our file on primary and secondary education in Annecy.
Higher education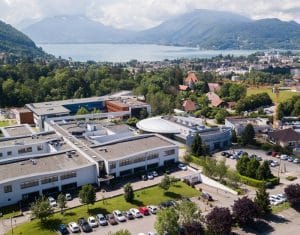 Annecy offers three main types of higher education: the Savoie Mont Blanc University, public higher education institutions and private higher education institutions. Degrees range from DUT to doctorate. Highly specialised courses are offered, particularly in the fields of moving image and tourism, as well as an engineering school.
In the field of art, the agglomeration's art school offers courses ranging from bachelor's degrees to professional masters. The IPAC is a private institute renowned for its business and commerce courses. See details of these sought-after courses in our guide to higher education in the Annecy area.