Whether you are leaving a big city, wanting to be in the mountains for sporting activities or moving to Annecy to take up a new job or to retire, this is an important decision and that is why we are giving you useful advice for practical life, finding a job, housing and for your children's education. And you will understand why more and more people are choosing to settle in Annecy.
Finding accommodation in Annecy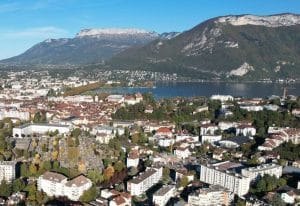 Annecy is a city where housing for sale or rent is in high demand. Price levels are therefore high and supply is fairly limited, particularly for rentals. However, there are ways to pay less rent. If you wish to buy your own home, prices vary greatly depending on the area of Annecy. The areas near the lake or the Old Town are very popular. Near the Place des Romains or in the communes of Seynod or Cran-Gevrier, prices per m² are more affordable. We present you our advices to buy a house.
But first of all, you need to plan your move, by anticipating the steps to be taken, those to be taken on the day and those to be taken after your move.
By analysing the property market for buying or renting, you can find out how to find accommodation in Annecy by taking advantage of the opportunities and our advice.
School education: a wide choice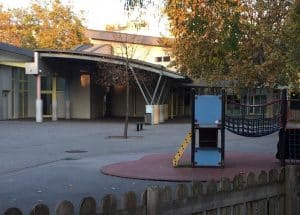 Nurseries, kindergartens, schools, secondary schools, higher education: there is a wide range of educational facilities in the Annecy area. But the attractiveness of the area means that you need to anticipate the enrolment of your children. We offer you files to help you choose according to the school level:
Crèches and nursery assistants: the allocation of places and enrolment in crèches follows a calendar proposed by the municipal services. You can benefit fromfinancial aid under certain conditions. To find a childminder, contact the Relais d'Assistantes Maternelles. There are also other facilities for young children.
Primary and secondary education : with more than 30 schools and 29 nursery schools, Annecy can accommodate nearly 10,000 pupils. Registration for nursery and primary school must be done at the Annecy town hall during the month of April. For secondary education, you can choose between public and private education. There is also a specific timetable for enrolment in secondary school.
Higher education in Annecy: 8,000 students are present in the three poles of higher education through the Savoie Mont Blanc University, public higher education institutions and private institutions. Highly selective schools such as Les Gobelins and Science Po Grenoble offer highly sought-after courses.
We advise you toanticipate your children'sschool enrolment well in advance of your move by consulting our file oneducation in Annecy.
Looking for a job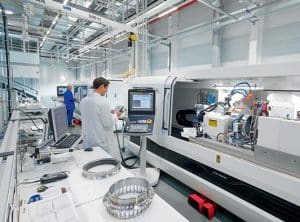 The job market is very active in Annecy. It is easier to get hired than in other towns. Industry, tourism and digital companies are very present and growing rapidly. Annecy has large companies and public administrations that are constantly recruiting, such asthe city of Annecy, the Greater Annecy agglomeration, the industrial company NTN-SNR, the Entremont group and the SSII SOPRA.
The temporary employment sector is also very dynamic. There are also associations to help young people and the precarious public in their job search. See our file on finding a job in Annecy.
The Annecy region has a specificity in the form of specialisation in two sectors: the animated image and the outdoor sports industry. Building on the International Animation Film Festival, many start-ups and larger companies have specialised in video games, cartoons, communication, web and mobile agencies. You can find great opportunities in the moving image.
The outdoor sports industry includes the major sports brands: Salomon, Oakley, Millet, Patagonia, Impex, SNC, Rollerblade, Eider, Fusalp, The North Face, all of which have facilities in Annecy. More than 2,200 jobs are concerned.
Before finding a job, it is advisable to do internships to build up your CV and to have first experiences of life in a company. Once you are established in Annecy, there are also many opportunities to change jobs.
Practical advice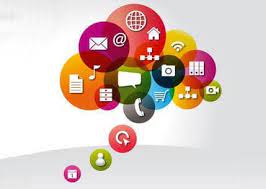 You have decided to live in Annecy. This town offers a wide range of services to help you meet your needs.
Discover all our advice in the Practical Life in Annecy section.
We want your move to Annecy to go smoothly. And that you can take advantage of the many sporting activities available in the area.