Annecy is an area with a large cultural offer. Festivals, theatres and films are offered throughout the year by local cultural players. Libraries are essential places to learn, but also to have fun at a lower cost. Discover the different libraries in Annecy.
Facilitating access to culture and reading in Annecy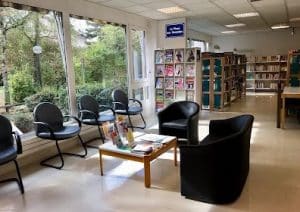 Annecy has 7 media libraries and 3 community libraries in its municipal area. In addition to books, the media libraries offer CDs, DVDs and contemporary works of art. There is a wide range of quality books on offer, with many new literary works. Prices are low for adults and free for minors.
You will enjoy strolling through the shelves of the libraries, sitting down to read a comic book, and you can also take part in the various activities organised by the Annecy librarians. Temporary exhibitions are regularly organised in the Bonlieu media library. At the beginning of 2021, an exhibition presented the art library's new acquisitions, i.e. a total of 21 works including 4 photographs, 7 drawings and an embroidery. These works can then be borrowed by subscribers.
Promoting reading for young people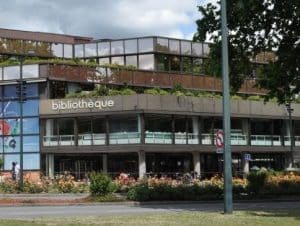 Annecy's libraries welcome all audiences: toddlers, young people, schoolchildren and seniors. A space is dedicated to the youngest at the Bonlieu media library, with adapted cushions and furniture. In 2019, this public service recorded 100,000 loans per month.
All primary school classes in Annecy regularly organise visits to the libraries. The provision of public internet access facilitates the discovery of digital technology. Documents can also be reserved online in the Annecy agglomeration library network: BiblioFil.
During the health crisis, subscriptions dropped by 30%. In order to offer more facilities to readers, the libraries are switching to summer hours from 30 June. The loan and return of documents is automated to ensure a better flow. Exhibitions, concerts and meetings with public writers are organised in these places to bring culture to life.
Practical: to return your documents, you can bring them back to all the libraries in Annecy and not just to the one where you borrowed them. Return boxes are installed outside the library to allow you to return them outside opening hours.
The different libraries in Annecy
We suggest that you discover the 10 libraries in Annecy and choose the one closest to your home.
Médiathèque Bonlieu -1, rue Jean Jaurès – 74000 Annecy
La Bouquinerie library – Place Georges Boileau – 74370 Pringy
La Prairie media library – 14 chemin de la Prairie – 74000 Annecy
La Turbine Media Library – Place Chorus – 74960 Cran-Gevrier
Les Pommaries library – 13 A rue des Pommaries – 74940 Annecy-le-Vieux
Médiathèque Les Romains – 1 boulevard de la Rocade – 74000 Annecy
Les Tilleuls Library – 11rue du Lachat – 74940 Annecy-le-Vieux
Louise Michel media library – 5 rue François Vernex -74960 Meythet
Novel media library -7bis rue Louis Armand – 74000 Annecy
Seynod Media Library -1place de l'Hôtel de ville – 74600 Seynod
To register, all you need is an ID card. Books are lent for a period of 3 weeks. You can borrow as many books as you wish.
Prices:
for adults living in Annecy: 25 € per year
free for children under 18
reduced rate of 12 € for jobseekers, recipients of RSA, API or AAH, and students up to 26 years old.
We hope you enjoy your reading.