Sometimes we need help. But who to contact in Annecy or the surrounding area depending on the situation we are facing? We will give you some answers.
The main emergency numbers
In case of need, the main emergency numbers are the following
Police – 17
Fire brigade – 18
Emergency services – 15
Deaf and hard of hearing people – 114
European emergency number – 112
Child abuse – 119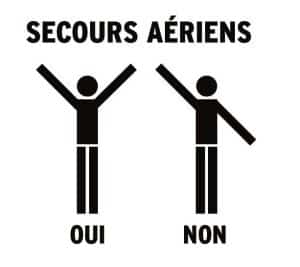 And if you need to contact the emergency services in the mountains, in an area where the network is poor, dial 112. Your call can be redirected to the emergency radio network.
This is a tip known to experienced hikers, but not always to novices. Geolocation will also be easier for the emergency services.
Information to give when making an emergency call
Although emergency numbers offer the possibility of reaching help free of charge and 24 hours a day, abuses are often detected. They overload the lines and prevent the emergency workers from doing their job properly.
In order to speed up the processing of your call, 3 points should be specified when you call:
Your telephone number and your position. Are you a victim or a witness?

The address of the place where you are located. It must be precise in order to facilitate the intervention of the emergency services.

Specify the reason for your call. Describe the scene, so that the person you are speaking to can give you advice while waiting for help to arrive.
Training for the PSC1 in Annecy and Haute-Savoie
In Annecy and more generally in Haute-Savoie, various approved associations offer first aid training.
| Association | Adresse | Téléphone | Mail |
| --- | --- | --- | --- |
| Croix Rouge Française | 1 quai des Clarisses - 74000 Annecy | 04.50.45.85.13 | dt74@croix-rouge.fr |
| UFOLEP 74 | 3 avenue de la Plaine - 74000 Annecy | 04.50.52.30.02 | ufolep74@fol74.org |
| CSA du 27e BCA | 8 avenue du Capitaine Anjot - 74960 Annecy | 04.50.60.83.52 | csa27bca@orange.fr |
| FFESSM | Maison des Sports - 97A avenue de Genève - 74000 Annecy | 06.20.68.92.21 | ghislaine.secret.codep74@gmail.com |
| Comité départemental de la Haute-Savoie | 15 rue de Pommarie - 74000 Annecy-le-Vieux | 06.98.87.78.74 | contact.cd@croixblanche74.fr |
| SDIS74 | 6 rue du Nant - 74960 Meythet | 04.50.24.60.78 | savoirsecourir@sdis74.fr |
| UDIOM 74 | 31 impasse des Avollions - 74320 Sevrier | 04.50.44.50.06 | delegation74@ordredemaltefrance.org |
| Association de Protection Civile | 82 route de la Chapelle Bonneguête - 74150 Crempigny-Bonneguête | 04.50.31.85.81 | direction.generale@protectioncivile74.org |
| ANPSP | Maison des Associations - 73000 Chambéry | 04.79.70.17.81 | contactanpsp@gmail.com |
| CDF 74 FNMNS | 72 rue de Sénaillet - 74500 Publier | 04.50.70.94.97 | formation.fnmns74@gmail.com |
| ANIMS 74 | 50 allée de la Colombière - 74470 Lullin | 06.71.11.34.58 | anims.hautesavoie@gmail.com |
| FFSS | Allée de la Roseraie - 74200 Thonon-les-Bains | 06.61.74.23.76 | christian.curvat@orange.fr |
| UDSP74 | 1 rue du Bois de Thue - 74200 Thonon-les-Bains | 04.50.74.90.52 | uniond@sdis74.fr |
| UDSP 74 | 7 rue Paul Verlaine - 74300 Cluses | 06.16.55.04.14 | udsp74@anps.fr |
Who to contact in a medical emergency?
The idea being to avoid cluttering up the lines dedicated to emergency numbers, here are a few addresses that may be useful in case of need.
The on-call medical centre
Since March 2022, the Maison Médicale de Garde is located in the adult emergency building, at 1 avenue de l'hôpital – 74370 Épagny Metz-Tessy. It is located near the reception. To get there by car, here is the route to follow:
At the main roundabout of the hospital, follow the sign "Urgences adultes.

Take the "East" lane and turn right.

You can park in the public car park, which is marked in red on the ground. There are about fifty spaces, two of which are dedicated to the drop-off area.

You can reach the reception via the pedestrian entrance.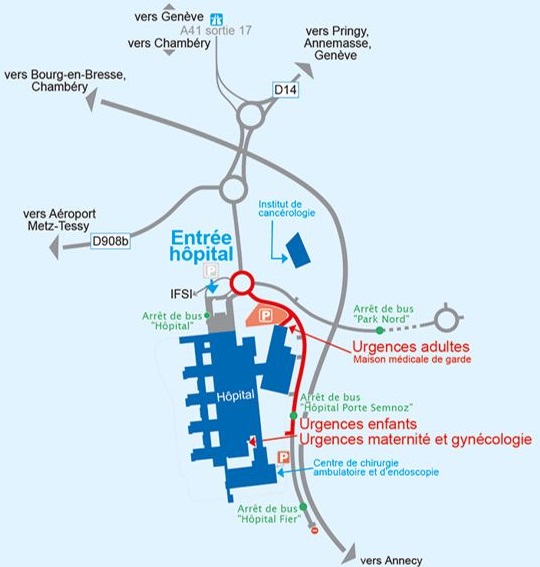 It is possible to go to the Maison Médicale de Garde without an appointment. Registration is done once on site. It is open from Monday to Friday, from 8 p.m. to 10 p.m., on Saturdays from 12 p.m. to 10 p.m., and on Sundays and public holidays from 8 a.m. to 10 p.m.
SOS doctors
The association SOS Médecins Annecy et agglomération is located at 40 avenue de la Mavéria – 74940 Annecy. It offers 24-hour care throughout the year. The association covers the following communes:
Annecy
Annecy-le-Vieux
Cran-Gevrier
Seynod
Vieugy
Montagny-les-Lanches
Quintal
Chavanod
Poisy
Épagny Metz-Tessy
Pringy
Argonay
If the doctors do not come to your area, you can make an appointment directly on site. To do this, dial 3624 or make an appointment online.
Poison control centre
The nearest poison control centre to Annecy is in Lyon. It is recommended to contact it in case of poisoning, snake bite or sting. If the situation requires rapid intervention, you can also turn to the emergency services.
The number for the Lyon anti-poison centre is 04.72.11.69.11.
The anti-rabies centre
Although the risk of contracting rabies in France is low, there is no such thing as zero risk. In case of doubt following a bite, scratch or lick of injured skin, it is recommended to contact your GP or the nearest rabies centre. For Annecy, it is located at 1 avenue de l'hôpital – 74370 Épagny Metz-Tessy.
You can contact the anti-rabies centre at the following times
From 4pm to 7pm on Monday
From 5pm to 7pm on Tuesday
From 2 p.m. to 5 p.m. on Wednesday
From 12.30 to 14.30 on Thursday
The telephone number is 04.50.63.63.71.
The "Doctor in 48 hours" scheme
Greater Annecy has set up a system to find a doctor within 48 hours. The aim of the number is to facilitate contact between patients and health professionals. Of the more than 1,500 doctors in the area, nearly 400 have agreed to take part.
The telephone number is 04.26.78.49.32.
Annecy's hospitals and clinics
The Annecy Genevois Hospital is located at 1 avenue de l'hôpital – 74370 Épagny Metz-Tessy. It has 1,300 beds and over 4,500 employees. The hospital centre offers a complete technical platform and all surgical and medical specialities are present.
The general clinic is located at 4 chemin de la Tour la Reine – 74000 Annecy. Today, it is recognised as a reference establishment. It also maintains a hyper specialisation in various sectors.
On-call pharmacies
To find out which pharmacy is on call in your area, dial 3237. At the request of the Syndicat des pharmaciens, the schedule of pharmacies on duty at night in Annecy is no longer communicated.
The case of domestic violence
For the City of Annecy, the case of domestic violence is one of the priorities. It must be said that every day, 1 incident of violence is reported in Annecy. This reprehensible act, punishable by law, can be committed against women, children or men.
Intra-family violence can be :
Sexual
Physical
Verbal
Psychological
Economic
Administrative
Physical
Cyber-violent
Whether you are a victim or a witness of domestic violence, you can get support by calling the CCAS relay service on 04.50.46.74.10. 3119 is the number to call in case of violence against women. For the elderly or disabled adults, the number is 3977.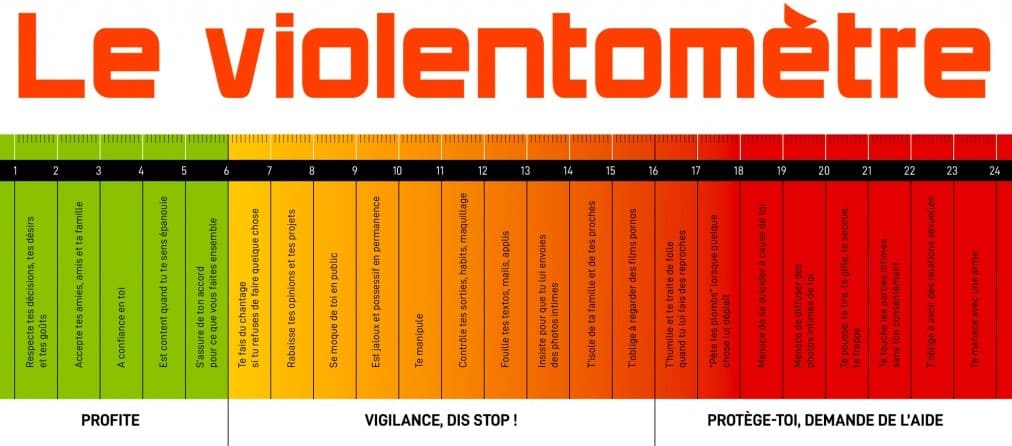 CRIJ
Support services
Several support services are available in Greater Annecy
| Service d'accompagnement | Téléphone | Détails | Mail |
| --- | --- | --- | --- |
| Service relais du CCAS | 04.85.46.74.10 | Permanence tous les matins, sans rendez-vous 9 h - 12 h. Téléphone 13 h 30 - 17 h 30 | / |
| AVIJ des Savoie | 04.50.52.90.75 | Association d'aide aux victimes | avij.des.savoie@gmail.com |
| Espace Femmes | 04.50.97.61.90 | Permanence le lundi, mardi, jeudi et vendredi de 13 h 30 à 17 heures | espacefemmes74@gmail.com |
| ALMA 74 | 04.50.46.80.91 | Permanence téléphonique le mardi et le jeudi de 14 heures à 17 heures. Pour les personnes âgées et adultes en situation de handicap | alma@alma74.fr |
| PHAROS 74 | 06.27.91.17.19 | Association de soutien aux hommes victimes de violences conjugales | / |
| OSTARA | 06.49.82.12.02 | Association de lutte contre les violences faites aux femmes | ostara.association@gmail.com |
| Alexis Danan Enfance 74 | 06.83.23.24.71 | Joignable 24 h/24, 7j/7. Association de soutien à l'enfance maltraitée | alexisdanan.enfance74@gmail.com |
Get support if you need it
Each of us can be confronted, one day, with a delicate situation. Many support services exist and they will help you as much as possible to overcome the obstacles encountered. Here are those you can contact in Annecy.
Alcoholics Anonymous
In case of problems related to alcohol addiction, it is possible to contact the Cran-Gevrier branch of Alcoholics Anonymous on 06.42.09.63.47. Meetings are held on Mondays at 8pm and on Wednesdays and Thursdays at 6.30pm at 2B rue de l'Isernon – 74960 Cran-Gevrier.
The Red Cross
The Red Cross, present in Annecy, can be contacted in various situations. A chain of solidarity is created to fight against precariousness. It is also possible to benefit, for example, from psychological support in case of social isolation.
The local Red Cross unit is located at 1 quai des Clarisses – La Manufacture – 74000 Annecy. The telephone number to contact in case of need is 04.50.45.15.97.
Emergency accommodation
To find emergency accommodation, we recommend that you turn to the CHRS, Centres d'Hébergement et de Réinsertion Sociale. Their aim is to help people in difficulty to regain their personal and social independence. In Annecy, it is possible to contact 3 of them:
The CHRS La Traverse on 04.50.46.07.22. The organisation is located at 18 rue de la Poterie – 74960 Cran-Gevrier.
The CHRS GAIA at 04.50.51.93.50. The organisation is located at 11 route de Vovray – 74000 Annecy.
CHRS Centre Saint-François d'Assise on 04.50.57.22.09. The organisation is located at 6 avenue de Cran – 74000 Annecy.
SOS Amitié Annecy
SOS Amitié is a help service which is based on listening. The service is free of charge and the aim is to enable people in need to put words to their suffering. The telephone number to call is 04.50.27.70.70. SOS Amitié has offices in Annecy, at the following address: 78 allée Primavera – Centre UBIDOCA – 74370 Pringy.
The association's volunteers are available every day of the week, 24 hours a day. A chat room has also been set up and will answer your questions 7 days a week between 1pm and 3am.
Family Planning
The Family Planning is a network of associations offering access to various services, such as HIV testing, abortion or anything related to disability and violence. It is open to everyone and minors can go there without parental authorisation.
The Family Planning has a branch in Annecy. The office is open on Wednesdays from 10 am to 12 pm at 9 quai des Clarisses – 74000 Annecy. You can also contact the Family Planning by email at planningfamilial74@gmail.com or by phone at 07.68.38.88.23.
Annemasse also hosts two offices, one on Tuesday from 2pm to 6pm at the Martin Luther King Complex and the second on Thursday from 10am to 2pm at the Maison Nelson Mandela, 2 place Jean-Jaurès.
Who to contact in case of a leak?
Several types of leaks can occur. The main ones are gas and water leaks. If you need help, it is a good idea to know who to contact to avoid wasting time.
Gas leakage
In the event of a gas leak, contact the GRDF safety emergency service on 0.800.47.33.33. The signs that should alert you are the following:
The smell of sulphur
An abnormal peak in consumption
An old installation
If you notice a leak or if you have any doubts, leave the room or flat. Then call GRDF's 24-hour service, available 24/7.
To prevent gas-related problems, it is recommended that you air your home regularly and that you carry out annual maintenance on your boiler.
Water leakage
In the event of a water leak on a connection or meter, it is recommended that you contact the Greater Annecy drinking water service on 04.50.33.89.89. The service is available every day of the week, 24 hours a day. If the leak comes from a domestic appliance, you should contact a plumber in Annecy or, more generally, in the agglomeration.