In Annecy and the surrounding area, you can enjoy a wide range of sporting and leisure activities. Here are just a few of them.
Cycling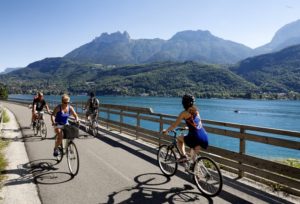 Annecy and its lake are an ideal playground for cycling enthusiasts. There are plenty of cycle paths and itineraries in Annecy. You can choose from our guide: 5 routes for cycling. If you like the specialities of Haute-Savoie, you can do : The Cheese Route by bike.
Cycling around Lake Annecy is a must-do activity during your holiday, thanks to its famous green route. Bike hire is the ideal way to enjoy this sport on holiday.
Find out more: cycling around Lake Annecy
Horse riding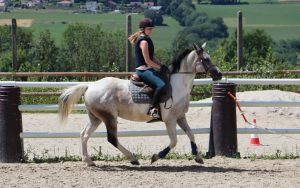 Riding a horse or pony is the perfect way to enjoy a great sport in high-quality riding areas and clubs. There are many clubs around Annecy. You can also enjoy beautiful rides in the Bauges or elsewhere in the Haute-Savoie department. Just remember to bring good shoes and trousers.
Find out more: horse riding
Golf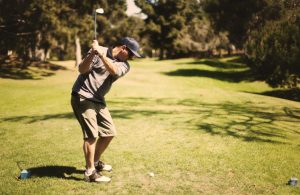 Annecy, and Haute-Savoie in general, has some magnificent golf courses, including Talloires andEvian. You can play them during your holiday.
Here's an overview of the existing courses and a look at the equipment available.
Find out more: golf
Go-karting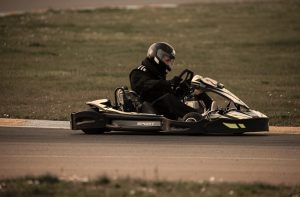 Go-karting is a mechanical sport that's fun and accessible to everyone. It's a great way to get a thrill out of driving, whether you're with family or friends. Here are a few tips on how to drive a kart, and find out more about the karting circuits near Annecy. All you have to do is get out there and finish first.
Find out more: karting
Skateboarding and rollerblading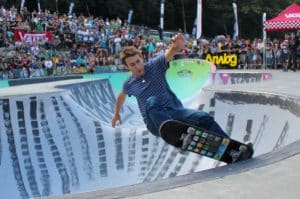 Skateboarding and rollerblading are two sports that are easy to do in Annecy, thanks to the cycle paths that have been laid out. They make skating and rollerblading easy and safe. There are also several skate parks in the Annecy conurbation where you can enjoy this sport. Here is a selection of the best parks.
Find out more : skate park