Haute-Savoie is synonymous with winter sports. There are many ski resorts in the department, and more generally in the region. So are the activities to try out. We present them to you.
Downhill skiing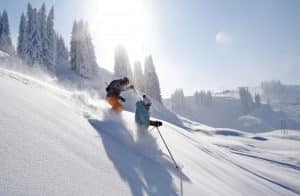 There's no shortage of beautiful ski resorts close toAnnecy. Le Semnoz, for example, is just 20 minutes away by car and offers some great runs. La Clusaz is another popular ski resort for Annecy residents in the Aravis mountain range. The village is around forty minutes from Annecy.
Find out more: downhill skiing
Cross-country skiing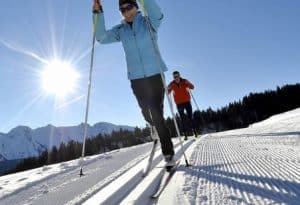 Ideal for family outings, cross-country skiing lets you discover the beautiful forests of the Alps. Another advantage is that cross-country skiing is inexpensive and you can hire your equipment easily. There are several Nordic areas close to Annecy.
These include Semnoz and Plateau des Glières.
Find out more: cross-country skiing
Ski touring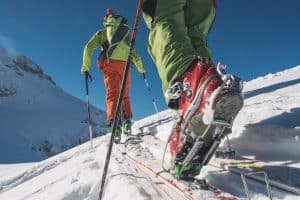 This demanding sport involves climbing the slopes on your own and descending the ungroomed powder slopes. You'll need to be properly equipped and carry a avalanche transceiver. Ski touring has become much more popular in recent years, and if you're just starting out, it's possible to be accompanied by professionals.
Find out more: ski touring
Biathlon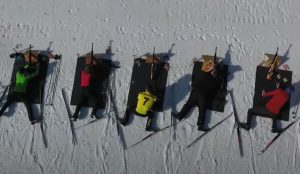 Biathlon is a sport derived from cross-country skiing. Originating in Scandinavia, it is now an Olympic discipline. France boasts many top-level biathlon athletes. The general public can try their hand at the sport in the ski resorts.
Find out more: biathlon around Annecy
Tobogganing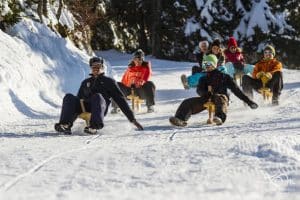 Always great fun for families, tobogganing can be enjoyed in all the resorts, especially as soon as the first snow falls. Just a 10-minute drive from Annecy, the Puisots site at Semnoz is a firm favourite with families. Now, thanks to specially-developed circuits, sledging can also be enjoyed in summer, as in Megève and Les Saisies.
Find out more: tobogganing
Snowshoe trekking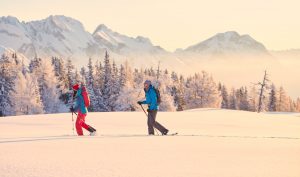 Snowshoe trekking around Annecy is easy. You can enjoy walks that are accessible to all. For the more athletic, some of the peaks around Annecy can be quite challenging. However, make sure you are accompanied by a guide if your knowledge of the mountains and routes is limited.
Find out more: snowshoe trekking
Snowmobiling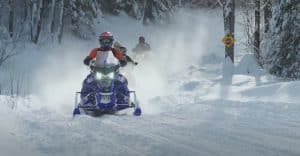 Snowmobiling is a sport that can be enjoyed with family, friends or even on your own. In all cases, you'll be accompanied by a professional. Several resorts in Haute-Savoie offer snowmobile outings, includingAvoriaz and Megève.
Find out more: snowmobiling near Annecy
Skijoring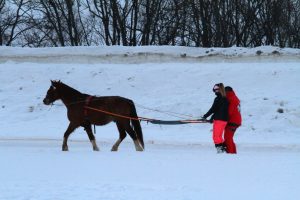 Skijoring is a sport that combines riding, sliding and fun. With your skis on, you'll be pulled along snowy trails by a horse. This discipline is constantly developing in French resorts. It's accessible from the first star upwards and offers a whole new range of sensations. We recommend adding ski-joëring to your winter to-do list.
Find out more: where can you go skijoring near Annecy?
Dog sledding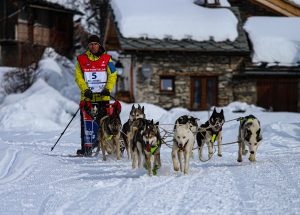 Dog sledding is a must-do activity during the winter season. You can try out this sport in many of the resorts around Annecy. You'll have two options: get in the sled or learn how to drive one. Don't forget your camera and dress warmly.
Find out more: where to go dog-sledding near Annecy?
Mountaineering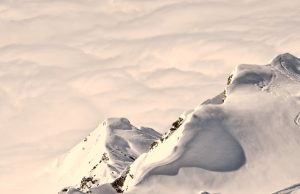 Mountaineering is a sport practised in high mountains. The first ascent of Mont Blanc took place in 1789. Since then, Chamonix has become the capital of mountaineering. But this sport involves risks that need to be understood and appreciated. So it's a good idea to prepare as much as possible in advance of your outing.
Find out more: where to go mountaineering near Annecy?