Mountaineering is a sport that is practiced in the high mountains. Born in the Alps in the 18th century, it is practised in several places in Haute-Savoie, but also in Savoie. Today, Chamonix is considered the capital of mountaineering.
The origins of mountaineering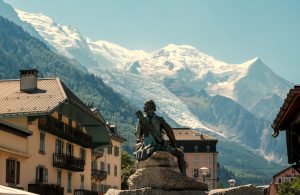 If we talk about mountaineering today, it is because this practice was born in the Alps. Although the mountains and Mont Blanc were originally feared, it was during the 18th century that curiosity was aroused.
The first men to make the ascent were Michel Paccard and Jacques Balmat, on 9 August 1789. Although the two men had an idea of the route to follow, they did not know whether it was possible to survive in the high mountains. This question was soon answered, as they climbed Mont Blanc without crampons or ice axes. Their achievement marked the beginning of mountaineering as we know it today.
The golden age of mountaineering
Following this ascent, the appeal of mountaineering spread. In the 19th century, the profession of mountain guide was born, as were alpine clubs and the first huts. Between 1854 and 1865, mountaineering experienced its golden age. The Wetterhorn was climbed by Alfred Wills and the Matterhorn by Edward Whymper. During this period, 34 peaks over 4,000 metres were conquered, compared to 8 before.
The English were particularly fond of this new discipline. For many years, the country had the best mountaineers.
Chamonix, capital of mountaineering
As mountaineering developed, Chamonix became the most popular place to practice. In 1820, a rope was swept away by an avalanche during the tenth ascent of Mont Blanc. Three guides were killed in this tragedy. Following this event, the Compagnie des Guides de Chamonix was created. Since 1924, the guides' festival has been organised to pay tribute to them. Its aim is to raise funds for the Relief Fund.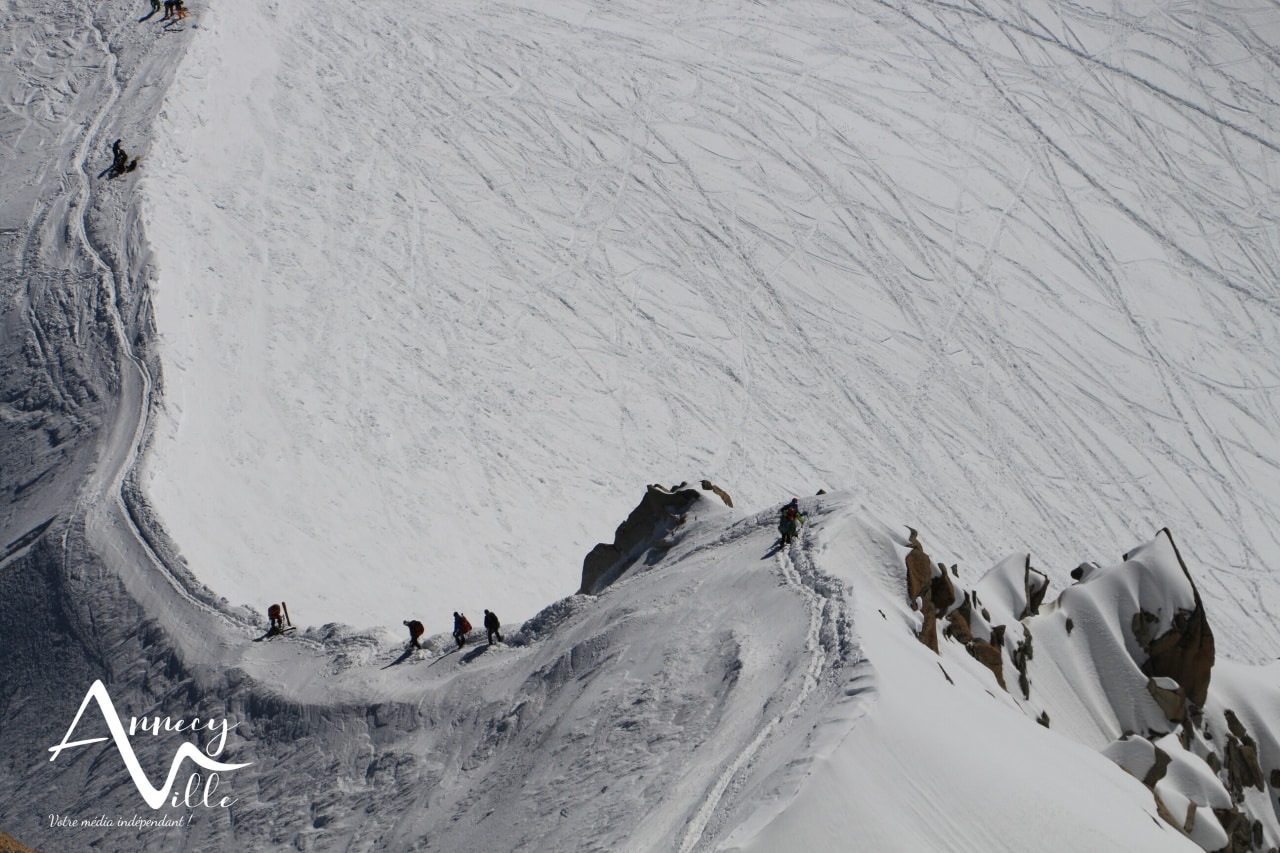 Where can I practice mountaineering near Annecy?
Mountaineering can be practiced in various places near Annecy. We suggest you discover those in Haute-Savoie and Savoie.
In Haute-Savoie
Whether you are a beginner or an expert in the art of mountaineering, this practice can easily be done in Haute-Savoie. Here are the places that are particularly suitable:
In Savoie
In the Savoie region too, it is possible to go mountaineering. Two massifs are particularly suitable:
La Vanoise
The Beaufortain
On the side of Les Sybelles or Val Cenis, you can also try glacier trekking. A good way to learn about the high mountains, while being accompanied by a professional.
Mountaineering, a sport not to be taken lightly
Mountaineering is a sport that should not be taken lightly. It is necessary to be in good physical condition to start. Hiking is therefore a good ally, which will allow you to launch yourself into mountaineering more serenely. But there are other points to consider as well.
Essential preparation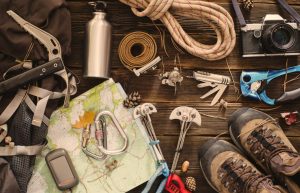 If you want to start mountaineering, you should know that preparation is an essential step for the good progress of the race. To do this, it is necessary to study your route carefully.
Also think about analysing the weather, as it tends to change very quickly in the mountains. Finally, don't forget to bring suitable equipment, including rope, ice axe and crampons.
The importance of being well accompanied
Whether you are a novice or not, it is important for your safety to be accompanied by a mountain guide. You can also decide to follow a course with professionals.
Our tip: it is not uncommon for the National Ski and Mountaineering School (ENSA) to be looking for people willing to act as students in the training of aspiring mountain guides.
Risks associated with mountaineering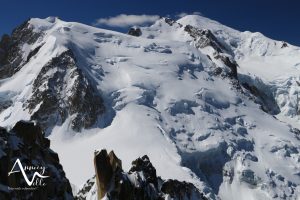 There are two types of risk in mountaineering. The first are objective and are linked to the environment. These can be rock falls, seracs, crevasses or avalanches. The second are subjective and are directly linked to the climber. It can be a fall, a screw-up or even an overestimation of one's physical capacities.
Crevasses
Crevasses are the cause of 5% of mountaineering accidents. Although they are dangerous, good roping up combined with vigilance and experience will allow you to limit the risks.
A crevasse that is dangerous is one that we don't see, because we don't expect it to be there. There are some tricks that can give you an indication of whether they are present or not. For example, be aware of the colour variations of the ice, but also of the position of the glacier.
Limit the risks by working on techniques
In order to limit the risks, it is recommended that you learn certain techniques before making the ascent. Among the basic techniques, we find the use of the ice axe or the rope. If you fall into a crevasse with a fellow climber, you should also know how to transfer your weight onto the dead body.
For example, here are two things you should know before you start mountaineering:
Crampons are useless if there is no snow or ice
You don't need to abseil if you de-climb without falling
Mountaineering and global warming
With climate change, access to the high mountains is becoming increasingly complex and dangerous. If mountaineering can continue, it will have to adapt. For example, mountaineers have already begun to move away from the riskiest routes, but also to shift the seasons.
Spring and autumn mountaineering are gradually replacing summer mountaineering, when the snow stabilises the rock. In addition, climbers will have to pay more attention to the mountain itself. For example, water flowing through cracks or creaking rocks can be warning signs that the ground is destabilised.
TF1 INFO