You are looking for a rental flat in Annecy. You have just found a job and you have decided to settle in the Annecy area. There are different ways to look for accommodation. Depending on your resources, you can look for social housing or private housing.
How do I apply for social housing?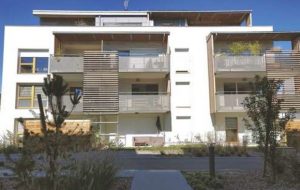 Social housing or HLM is low-cost housing offered by the city of Annecy, social landlords and certain employers. There are two ways to apply for housing.
By filling in the CERFA housing application form which you can collect from the social housing department of the city of Annecy or from the local reception of the Annecy delegated communes. Once completed, you must submit it with your identity document either to the social housing service, or to the reception of your delegated commune, or to your social landlord, or to your employer if he/she contributes to the 1% housing scheme.
By making an application on the officialwebsite www.demande-logement-social.gouv.fr This portal will also allow you to find out if your resources give you access to social housing. And you can easily renew your applications each year.
How to renew your application for social housing?
The Annecy region has a large number of social housing units, but demand is very high because private housing is expensive to rent. There is therefore a high demand for HLM. You will probably have to renew your application each year two months before the anniversary of your first application. This renewal can be done either on the official website or at the social housing department of the city of Annecy.
If yoursituation changes (address, family situation, income), you must inform us quickly so that your new situation can be taken into account.
How do I rent accommodation in Annecy?
There is a strong demand for rental accommodation in the Annecy area, which is far greater than the supply. This tension on the rental market results in numerous requests for each private property offered. You must do everything in your power to ensure that your application is accepted by the owner.
A reassuring first contact
The first contact you have with the owner is crucial. Prefer the telephone to email to set up an appointment and present yourself clearly. You need to be available to arrange a date for a visit quickly. For the visit, if you are young, have your parents accompany you as a guarantor, to reassure your landlord.
Find out the amount of the rent, the rental charges, the heating system and its annual cost. For your application to be considered favourably, it is preferable that your income be three times the amount of the rent.
A complete and well-organised file
Your file is the most important part of your application. It should include :
Your identity document with photo and signature.
Your work contract.
If you are a student, a copy of your student card.
The last 3 pay slips.
The last tax notice.
The last 3 rent receipts or a certificate from your former landlord stating that you are paying your rent.
You should present the originals and leave a copy with the landlord in a well-presented and filed file. This file can be handed in on a USB stick or sent by email. A colourful summary that summarises the advantages of your file is a plus appreciated by estate agents and can make a difference.
The deposit: a plus
Even if your income is sufficient, the landlord may ask you for a joint and several guarantee. This document commits the person who signs it to taking your place in the event of non-payment of rent. It is often the family who signs it. It is advisable to present this guarantee at the first visit. The documents required are the same as for you.
The Visale, GLI and joint bank guarantee
These three guarantees allow you to replace the joint guarantee in your file:
The Visale guarantee: proposed by the Ministry of Housing for young people under 30 and private sector employees over 30.
Unpaid rent insurance (GLI): Offered by insurance companies if your income is at least twice the rent. This guarantee is very popular and tends to replace the joint guarantee.
Joint and several bank guarantee: this costs about 1% of the rent and charges. It is intended for young working people who open a bank account.
Tips for finding rental accommodation in Annecy
A few simple techniques will enable you to visit several properties and choose the one that suits you in the Annecy area:
Internet sites are the main source of very recent ads. You should consult them regularly. Three types of websites are available to you: the websites of real estate agencies in Annecy, the national websites reserved for real estate professionals and the websites of individuals. Tip: you can create an alert by e-mail or notification by entering your search criteria. You will then be notified immediately.
You can also indicate on social networks the type of property you are looking for (rent, area of Annecy, surface). There are also groups on these social networks that are dedicated to the search for rentals and flatshares. These are often groups of individuals, so there are no agency fees.
You have to be very quick to call a landlord. In general, in Annecy, each rental offer leads to about ten requests to visit the day the offer is published. The landlord will quickly select a few files and limit the number of visits. Later requests are unlikely to result in a visit.
The recommendation is effective if you can anticipate your rental request. A few months beforehand, you talk to your family, friends and work colleagues. A landlord will always be reassured if you are recommended by someone they know.
Some large buildings in Annecy employ a caretaker. You can tell him about your rental search, he is well informed and knows the availability of many owners.
Choosing your neighbourhood in Annecy for a rental
Annecy is a large town with over 120,000 inhabitants. The choice of area is important, as it will affect the level of rent, parking and the time it takes to reach the main roads, including the motorway, if you work outside Annecy.
The city centre districts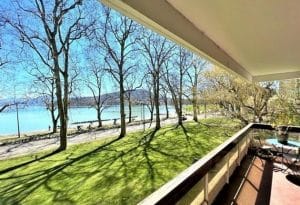 The highest rents are found in the pedestrian zone and on the lakefront. This is also the case in the old town of Annecy, which in the summer is very lively in the evenings, with a risk of noise pollution. In these areas, it is difficult to park and the accommodation offered very rarely has a car park or garage. At the beginning and end of the day, the traffic is quite congested. However, if you work in the centre of Annecy, this is a good alternative to the car.
The outlying areas of Annecy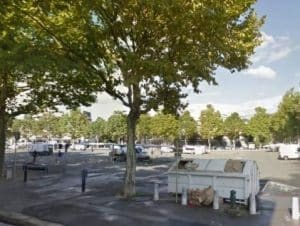 Les Romains, Mandallaz, Loverchy, Parc des Sports are well served by bus, with easier parking and median rents. The proximity to the city centre means that shopping can be done on foot or by bike. In addition, new real estate developments are being built regularly.
The delegated communes of Seynod, Meythet, Cran-Gévrier, Pringy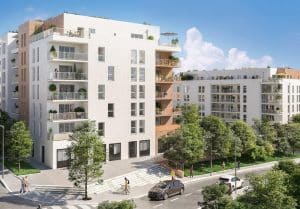 These areas are further away from Annecy city centre, but rents are much lower and there is a greater supply of housing. The delegated commune of Annecy-le-Vieux is convenient for border workers with quick access to the motorway to Switzerland. Nevertheless, rents are close to those in the centre of Annecy.
The level of rents in Annecy according to neighbourhoods follows the same geographical trend if you want to buy a property. More information in our file: Property prices in Annecy.
We wish you every success in your search for accommodation in Annecy.