The Palais de l'Isle in Annecy is a listed historic monument and an exhibition and interpretation centre for architecture and heritage. It is located in the old prison district. Throughout the year, it hosts temporary exhibitions on various thematic artists. This building, also called Les Vieilles Prisons, is built on a rocky island of the Thiou. It was first mentioned in 1325 as a medieval prison.
The different uses of the Palais de l'Isle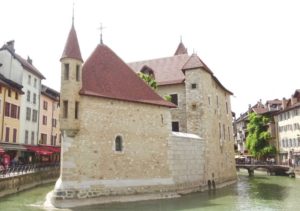 In the 14th century, it became a monetary workshop for the accounts of Geneva. Count Amédée III received from Emperor Charles IV "the right to coin gold and silver on his lands". Then in the 16th century, it was used as a courthouse. Later, it resumed its role as a prison until 1864. At that time, it was used as an old people's home.
At the beginning of the 20th century, the building was used as a drawing school for stonemasons and as a gymnasium. Having become unhealthy, the Annecy town council considered demolishing it, but it was saved by the intervention of André Theuriet, novelist, and Charles Suisse, inspector of historical monuments, which led to its classification on 16 February 1900. It was rehabilitated between 1983 and 1985.
The city of Annecy completely renovated it in 2018.
Practical information
The visit lasts one hour, noting the many stairs for people with reduced mobility.
This is probably the most photographed monument in Annecy since the Périère bridge. It has also been a favourite with amateur painters since the mid-19th century.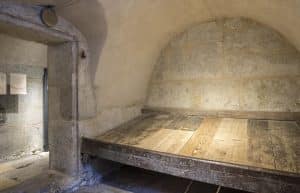 The famous dungeons of the Palais de l'Île show the precarious conditions of detention in the Middle Ages, since the prison was surrounded by water at the same level as the prisoners' cells. The Chapel of the Palais de L'Ile is part of the tour as well as the courtrooms. It now houses an architecture and heritage interpretation centre which offers temporary exhibitions. Its visit is included in the price of the ticket. During the Annecy Paysage Festival, the site is often used to exhibit contemporary artworks in the nearby Thiou canal.
Right next to the entrance, you can enjoy a drink at the Café des Arts. This establishment is a little set back from the busiest places. It is decorated with works by various artists. There is also a good selection of small restaurants. You can also eat in the many restaurants in the vicinity which offer the culinary specialities of the Savoie.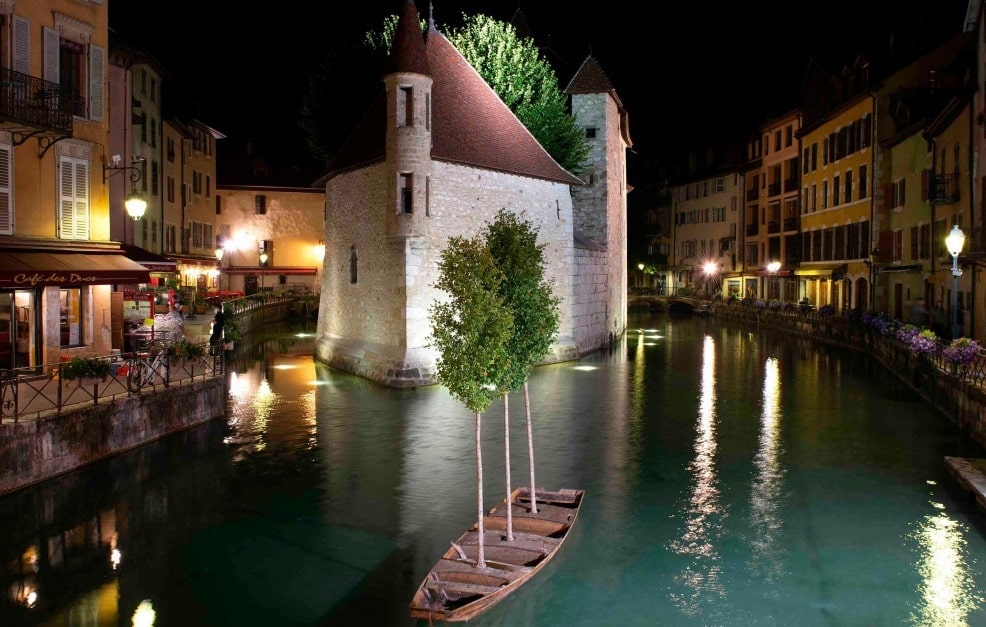 Timetable
Open every day except Tuesday
From 1st October to 31st May from 10am to 12pm and from 2pm to 5pm
From 1 June to 30 September from 10.30 am to 6 pm
Rates and subscriptions
Rates: €3.80, reduced rate for children: €2, free for children under 12
Combined ticket for the Château Museum and the Palais de l'Isle: €7.20
Annual pass: €20
Information and reservations
Tel : 04 50 33 87 30
Mail : musees@annecy.fr
Video documentary on the Old Prisons of Annecy