Charvonnex, a small village about ten kilometres north of Annecy, is located in the canton of Annecy-le-Vieux and is part of the arrondissement of Annecy, Prefecture of Haute-Savoie. With a surface area of 471 hectares, Charvonnex varies from 500 to 741 metres in altitude, passing through the main town at 580 m.
Geographical location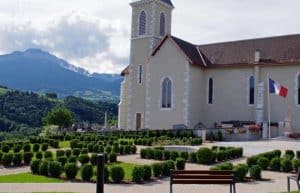 The village is surrounded to the east by the river Fillière and to the west by a magnificent forest separating Charvonnex from Saint-Martin-de-Bellevue. The village has a population of over 1,000. It is adjacent to the villages of Saint-Martin-de-Bellevue, Villy-le-Peloux and Les Ollières. The inhabitants are called Charvonnois.
Cultural facilities
The library is located in the town hall at 585 route du chef-lieu.
Schools in Charvonnex
The commune has 3 separate school buildings for primary education, located in the main town, with a current population of 94 pupils. Address: 663 Route de l'Église, 74370 Charvonnex.
Shops and boutiques
The bar-restaurant "Le Clémone" at 945 route d'Annecy, 74370 Charvonnex.
The Pays de Fillières bakery at 1009 Route d'Annecy, 74370 Charvonnex.
Numerous construction, transport and public works companies are based in this commune.
A fruit and vegetable sale is offered on Wednesday, Saturday and Sunday mornings from 9am to 12pm in the bakery car park in Charvonnex.
Monuments and natural or historical places
Charvonnex has a number of historical and natural sites that you can visit:
The Parmelan mountain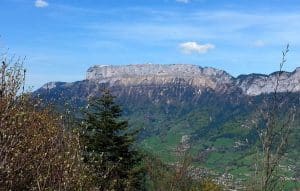 At a height of 1,832 m, it is an invitation to go hiking in the middle of the mountains. The Parmelan has the most beautiful lapiaz of Europe, superb panoramas on the lakes of Annecy and Léman, as well as the chain of the Alps.
The Sous-Dine summit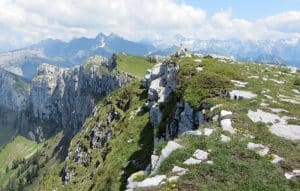 This mountain is 2,004 m high and is the highest point of the Community of Communes of the Pays de la Fillière.
The Fillière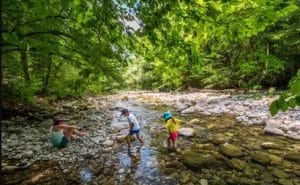 This Haute-Savoie river forms the eastern boundary of Charvonnex. It flows into the Fier at the Onnex bridge, on the border with Annecy-le-Vieux. Six nants form green corridors.
The Maginot Line of the Alps in Charvonnex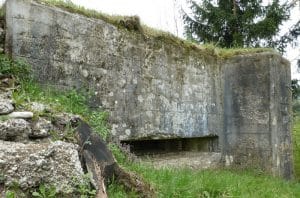 On the right bank of the nants des Alouettes, you can visit 11 blockhouses and 3 casemates, which are the witnesses of the Maginot line of the Alps in 1939 and 1940.
The Saint-Jean Baptiste church in Charvonnex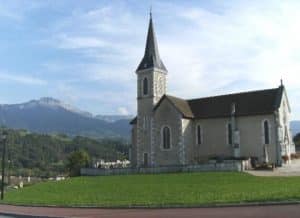 This religious building has two beautiful 17th century polychrome wooden statues, one representing Notre-Dame de toutes graces (1665), and the other Sainte-Anne educating Marie.
Top rated hotels
Depending on your budget, we have selected five hotels near Charvonnex that offer excellent value for money. They have very good customer reviews:
Logis hotel Annecy nord – Argonay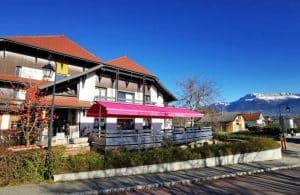 This hotel was completely renovated in 2014 and won an award for its ecological approach. Located 10 minutes from Annecy and Charvonnex, it has a large south-facing terrace with views of the Parmelan. You can enjoy Savoyard specialities in the restaurantfrom €70 per night.
Hotel F1 Annecy Argonay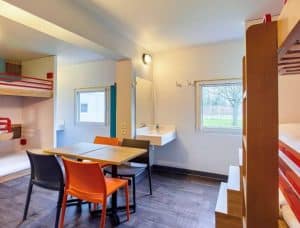 Located 15 km from Charvonnex and close to Annecy, this budget hotel is a good alternative for visiting the region on a reasonable budget. Breakfast is served as a buffet in the dining room. The larger rooms can accommodate a family of 4.From €35 per night.
La Grange des Pères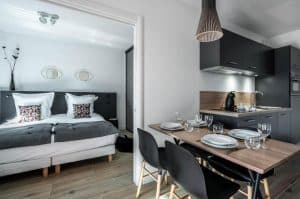 In the concept of the Appart'hotel, this beautiful establishment offers a contemporary decoration and very well equipped rooms. The lake and the winter sports resorts are nearby to discover the region from Pringy, next to Annecy.From 104 € per night.
B&B Hotel Annecy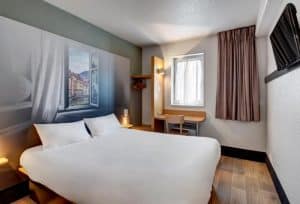 A budget hotel to enjoy the beautiful Annecy region without breaking the bank. The rooms are spacious and air-conditioned. Breakfast is served as much as you like with hot drinks, bread, pastries and jam. Annecy is 7 kilometres away and theprice starts at € 60 per night.
Hotel de Novel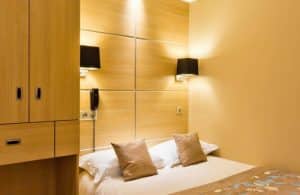 Located in the north of Annecy, close to the motorway exits, this beautiful hotel offers well-equipped rooms, free underground parking and a restaurant serving quality home cooking. It is a convenient starting point for sightseeing in the region and costsfrom €95 per night.
Services & Administration
Waste disposal centres
Les Ollières waste collection centre:
Open from 1 November to 31 March: Mondays from 1.30 to 4.30 pm, Tuesdays to Fridays from 9 am to 12 pm and from 1.30 to 4.30 pm. Saturday from 9 am to 12.30 pm and from 1.30 pm to 5 pm.
Open from 1 April to 31 October: Mondays from 2pm to 6pm, Tuesdays to Fridays from 9am to 12pm and from 2pm to 6pm.
Villaz waste collection centre:
Open from 1 November to 31 March: Saturdays from 9am to 12pm and 1:30pm to 4:30pm.
Open from 1 April to 31 October: Wednesdays from 9am to 12pm and Saturdays from 9am to 12pm and from 2pm to 6pm.
Charvonnex Town Hall
The town hall is located at 585 Route du Chef-lieu – 74370 Charvonnex.Opening hours: Mondays and Thursdays from 4 to 5.30 p.m., Tuesdays from 4 to 8 p.m. and Fridays from 2 to 4 p.m. Official website of the town hall: www.mairie-charvonnex.com