The town of Megève in Haute-Savoie is world famous for its ski area. It is also a popular destination all year round thanks to its many tourist activities.
An eclectic and multi-faceted destination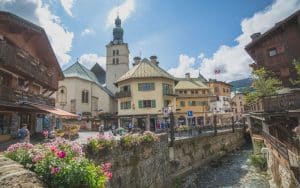 This small town in the Mont Blanc region, close to Chamonix, is highly appreciated for the quality of its cultural events. Important sporting events punctuate the year and the quality of the gastronomic restaurants on its soil is widely recognised. Its proximity to the town of Chamonix makes it possible to discover Italy through the Mont Blanc tunnel.
Geographically, this town is located at the intersection of three Alpine massifs: the Aravis chain, the Giffre massif and the Beaufortin massif. It is therefore natural that in winter, the winter sports resort of Megève offers more than 300 km of slopes with 88 ski lifts in total. The town has a special elegance all year round thanks to its luxury hotels, designer boutiques and the quality of its public facilities.
Several prestigious cultural and sporting events attract large audiences: the Snow Golf Cup, snow polo competitions, the Megève equestrian jumping and a renowned jazz and blues festival.
Discover the village's heritage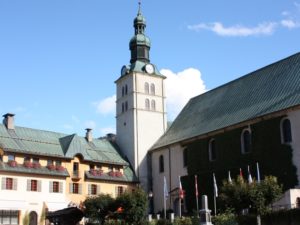 The centre of Megève is made up of narrow streets dating back to the Middle Ages which allow you to wander around and discover the magnificent Tour du Prieuré, the Tour Magdelain and the Saint-Jean-Baptiste church. These monuments bear witness to the rich history of this Alpine town, as does the beautiful sundial in the main square. Away from the town centre, you can follow several signposted paths to discover the Calvary and its fourteen oratory chapels. The Roman milestone at the Col de Jaillet is a witness to the ancient period.
The Haut Val d'Arly museum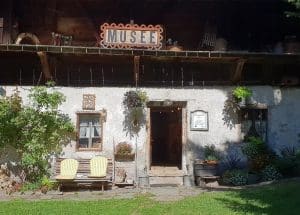 This place presents an authentic farm of the 19th century by plunging you into the simple and rough life of the mountain dwellers of this time. The different rooms of a traditional house and everyday objects are evidence of human agricultural activity. It is located at 88 rue du Dr Charles Socquet. Price: 3.50 € for adults and 2.80 € for children.
The best rated hotels
Between hotels and rental flats, there are many options for accommodation in Megève during a ski holiday.