The ski resort of Morzine is located in the French Alps. It is at the heart of the Portes du Soleil ski area. It is one of the largest ski areas in the world. There are 12 resorts with over 600km of skiing. Its charm lies in its proximity to Lake Geneva and Mont Blanc. The village of Morzine has a good range of accommodation to suit both young and old.
Best value hotels
In Morzine there are a number of affordable hotels. Indeed, there are many such accommodations available all year round. You will be able to find them close to, or even within, the ski resort.
Bonne Valette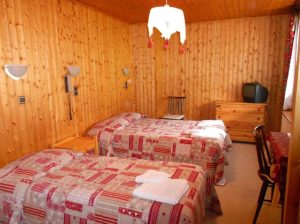 This hotel is located at 130 Tdm des Frênes inside the ski resort. There is a sauna and an outdoor swimming pool in the garden. All of the traditionally styled rooms are equipped with a TV and a telephone.
Ratesstart at €104 per night.
Chalet-Hotel Starlight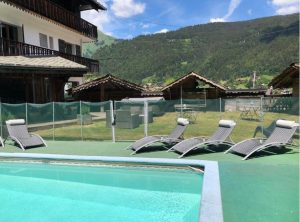 This beautiful accommodation is located at 741 route de la Combe in Zore. This 2-star hotel offers a shared lounge and free Wi-Fi. Its outdoor swimming pool is open during the season. A buffet or continental breakfast is served inside the hotel every morning.
From €266 per night.
Bel'Alpe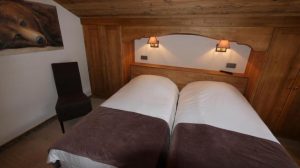 This accommodation is located at 239 Taille de Mas des Frênes, 100 metres from the ski resort and the ski lifts. You will have access to a restaurant, a bar and a shared lounge.
From 170€ per night.
Hotel Rhodos Morzine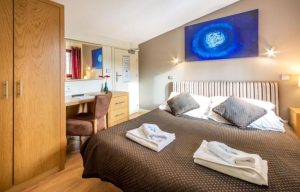 This sumptuous hotel is located in Rue du Bourg. It is a comfortable accommodation. You will have access to a good Wi-Fi connection and can enjoy the beautiful view of the mountains, as well as the town square. The stay is very cosy.
From 110€ per night.
The most beautiful chalets in the village
The beauty of a chalet is that it allows you to spend some quality time with family and friends in peace and quiet, enjoying some great local food made with fresh, local produce. So you need to know which chalets to rent in Morzine.
La Jolie Bergère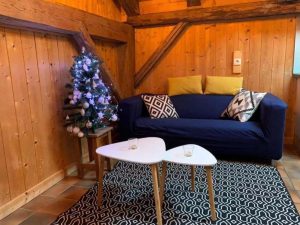 At 2 654 Route des Ardoisières you will find this chalet. It has a terrace, a lounge area and a flat screen TV. The kitchen is equipped with a fridge and an oven and there is a private bathroom with a shower.
From 321€ per night.
Le Chalet Dufour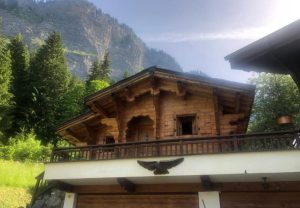 This accommodation is located at 2 717A route des Ardoisières. This chalet includes a bedroom, a bathroom, bed linen, towels, a flat-screen TV, a dining area, a fully equipped kitchenette and a terrace with mountain views.
From €86 per night.
Le Chalet Delphinette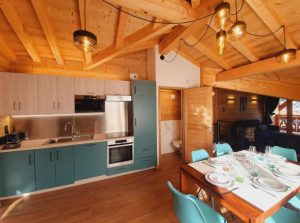 This chalet is located at 41 chemin de la Chenalette. You will have two bedrooms, two bathrooms, bed linen, towels, flat screen satellite TV. The kitchen is fully equipped. On the terrace there is a private hot tub.
From 182€ per night.
Le chalet Mitch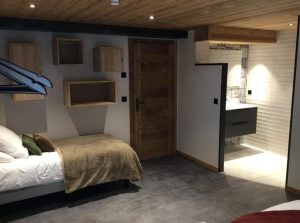 This accommodation is located on 101 route d'Avoriaz. There are four bedrooms, a kitchen with microwave, a flat-screen TV, a lounge area and four bathrooms with shower. Private parking to the chalet is free. A special bonus of this chalet is the view of the river.
From €658 per night.
Le Chalet Nelcote Morzine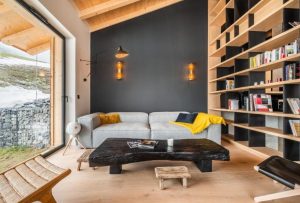 The address of this chalet is 85 route de la Mernaz. The accommodation has five bedrooms and seven bathrooms with a whirlpool bath. You will also have a flat-screen TV, as well as an iPad.
From €1,000 per night.
Flat rentals in Morzine
Renting a flat gives you much more privacy than booking a hotel. It's a good way to have everything at your disposal, just like at home. The many typical flats in Morzine will certainly please you.
The Castle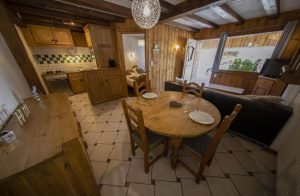 This beautiful establishment is located at 108 chemin des Udrezants. All of the accommodation features a seating area. The kitchen has an oven and a dishwasher. You can also find other essential facilities.
Pricesstart at 176€ per night.
Le Chalet Marmotte 3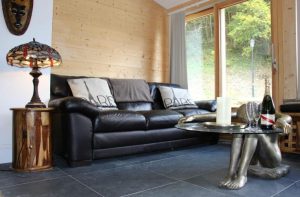 This accommodation is located 112 chemin du Plan, 300 metres from the Morzine Ski School. You can watch a flat-screen TV. Outside there is a hammam.
Pricesstart at 350€ per night.
Aiglon Morzine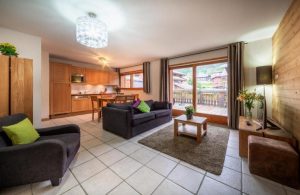 This beautiful flat is located 481 route de la Plagne, a 4-minute walk from the Super Morzine ski lift. The TC du Pléney lift is ten minutes away.
From 110€ per night.
Les Sermes M504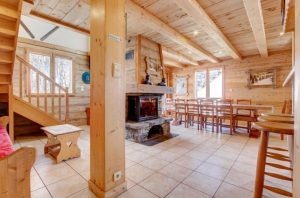 This large flat is located at 424 chemin de la Coutettaz. The TC du Pléney ski lifts are nearby. All accommodation has free Wi-Fi.
From 221€ per night.