Choosing a sports coach in Annecy is a good decision for your physical fitness. You want to start or get back into sport, to get back into good shape. Depending on your expectations, you will have to determine your objectives, your budget and your availability. We offer you our advice on how to choose the right sports coach for you in Annecy.
Advice on choosing a sports coach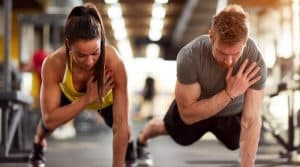 To help you in your search for your future training partner, you must respect certain criteria. The sports coach is a private trainer at your service, serving your objectives. In the past, sports coaching was only for top athletes and stars. This practice has been widely democratised by allowing you to choose the day and time at which the coach comes to your home. This will avoid you having to go to a gym and lose precious minutes in travel. It is also the best way to be motivated by your coach to continue a regular physical activity. Sports coaching has been particularly popular during the health crisis.
Determine your expectations
Requesting the services of a sports coach corresponds to the objectives you want to achieve: muscle strengthening, weight loss, preparation for a sport or competition, maintenance of your cardiovascular system. Your coach will propose a training programme and frequency, nutritional advice and motivational support. This is an important time to make sure your goals are clearly stated.
Set your budget
Hiring a sports coach is a process that will take several months to achieve lasting results. Rates are set by the hour and vary from €20 to over €100 per hour depending on the coach's reputation, experience and speciality. To reduce the budget, your coach will then have a single monthly session to monitor and adjust your programme.
It is also important to choose a trainer close to your home or your sports club to limit additional travel costs. If the budget seems too high, you can inquire at the Annecy gyms.Interesting: Home sports coaching is considered as a personal service by the tax authorities. It therefore gives you the right to a tax reduction or credit of 50% of the hours invoiced.
Choosing the right coach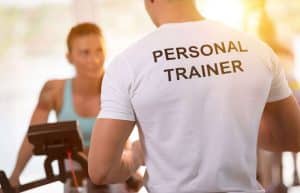 It is preferable to choose a coach who has one of the following diplomas: DEUST Métiers de la forme, Licence or a Master in sciences and techniques of physical activities and sports (STAPS). During the first interview you will have with him/her, you will be able to appreciate his/her sense of contact, his/her psychology and his/her personality. You will have physical contact with him/her to adjust the right positions for your sports programme, so his/her profile must correspond to you.
Depending on your objective (building muscle mass, losing weight, preparing for a sport), you should choose a coach who is specialised and renowned in his or her field. Word of mouth in Annecy, and the advice and recommendations of your gym can help you. You can do trial sessions with several trainers to compare methods. The first session is often free. The opinions of Internet users can also help you make your choice.
Finally, personalised sports coaching is also compatible on a pedagogical and psychological level. This requires that you want to progress over time, with the coach you have chosen.
Sports coaches in Annecy
Annecy is a city where many sports are practiced, it is necessary to be in good physical condition to avoid injury. Preparation by a sports coach can be useful before starting a sport. There are many sports coaches in the Annecy area. Depending on your needs and your affinity, you can make a choice with confidence.