The Glagla Race is a paddle competition that takes place in January on Lake Annecy. This unusual race gathers more than 700 participants every winter. It is also a stage in the Alpine Lakes Tour.
The Glagla Race, an unusual paddle competition in Annecy
The Glagla Race is a paddle competition held every January on Lake Annecy. For three days, it brings together more than 700 stand-up paddle enthusiasts from 25 different countries. The departure is from the bay of Talloires. In general, Friday is reserved for animations, conferences and paddle yoga. On Saturday, the competitions take place. Sunday is a reserve day in case the weather is not good the day before.
© B. Mouren
1 event, 5 races
During the Glagla Race, several races take place. There are five of them:
The long distance. Competitors must cover 15 kilometres on Lake Annecy.

The short distance. Its length is 6.5 kilometres.

The very short distance. This 3 kilometre event is accessible to all levels.

The technical event. This course requires you to do 4 runs and 3 landings.

The Dragon Race. This free race is done in fours and over 800 metres.
The Alpine Lakes Tour
The Alpine Lakes Tour is a competition held over several stages. The races take place on Lake Annecy, Lake Geneva and Lake Bourget, but also on smaller lakes such as Tignes. In 2013, competitors even had the opportunity to compete on the Confins lake, near La Clusaz.
If some races are reserved for experienced athletes, others are accessible to all. Competitions are even organised for children. On the other hand, it is not necessary to take part in all the races. You can choose to take part in one stage rather than another according to your preferences and availability.
Practical information to enjoy the event
If you don't have a paddle or if you are unable to transport it to Talloires but you wish to participate in the Glagla Race, there are solutions. If it can be difficult to find a rental company open at this time, the organisation of the event has thought of everything. A rental service is offered directly on site. A fee is charged. It is also possible to train with them before the race.
Getting to the Glagla Race
There are several options for getting to the Glagla Race. The car, for example. Don't hesitate to carpool, especially if you know participants in the race. Another option is to take the train to Annecy and finish the journey by taxi or public transport. The bus line 60 leaves from the bus station and serves several points in Talloires.
Where to stay around Talloires for the Glagla Race?
If you have not yet booked your accommodation for the Glagla Race, there is still time to do so. We suggest you to discover some accommodations near Talloires and the start of the competition.
Le Mouton Bleu Hotel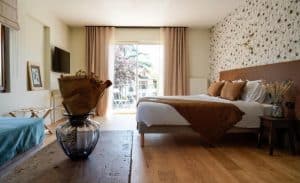 The hotel Le Mouton Bleu is located at 70 chemin de la Ruaz, in Talloires. The accommodation offers private parking, as well as a hot tub, sauna and spa. You will have direct access to the lake from Le Mouton Bleu.
Pricesstart at 144€ per month.
Hotel du Lac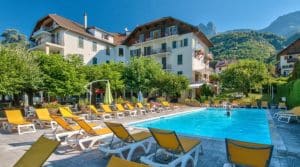 The Hotel du Lac is located in rue André Theuriet. It is only 100 metres from Lake Annecy. Parking is available for guests. Some rooms have a balcony.
Ratesstart at 147€ per night.
Hotel Beau Site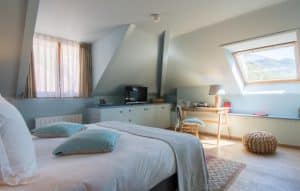 Hotel Beau Site is located at 11 rue André Theuriet. The hotel was completely renovated in 2016 and the rooms are modernly decorated. A spa and wellness centre are available to guests.
Pricesstart at 204€ per month.
Le Domaine des Écuries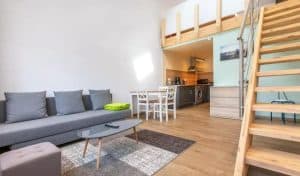 Le Domaine des Écuries offers several furnished flats for rent. They all have a terrace and the kitchens are fully equipped. The accommodation is located at 305 chemin des Gouttes.
Pricesstart at 110€ per night.
The 2023 edition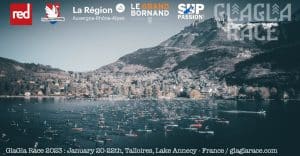 The 2023 edition of the Glagla Race will be held from 20 to 22 January. Registration is already open. As every year, the competitions will take place on Saturday. In case of bad weather, they will be moved to Sunday.