This is the small, human-sized resort of Val de Tamié near Annecy, which is perfect for families.
A family resort in the heart of the Bauges
This beautiful resort is located in the Massif des Bauges Regional Nature Park, 45 minutes from Annecy in Haute-Savoie. Skiers come for the day to enjoy the alpine skiing area which extends from 1,150m to 1,850m in altitude. The setting is mid-mountain with magnificent views of Lake Annecy, the Aravis and Mont Blanc. The blue runs are suitable for intermediate skiers. However, you can also spend a holiday in Faverges-Seythenex and go skiing every day at La Sambuy. Various tourist accommodations are available there.
La Sambuy is renowned for its quality facilities: ski equipment hire, the French Ski School of the Faverges region (with courses for children and also for adults), two bar-restaurants where you can sample local culinary specialities, a non-sack room and a ski deposit box.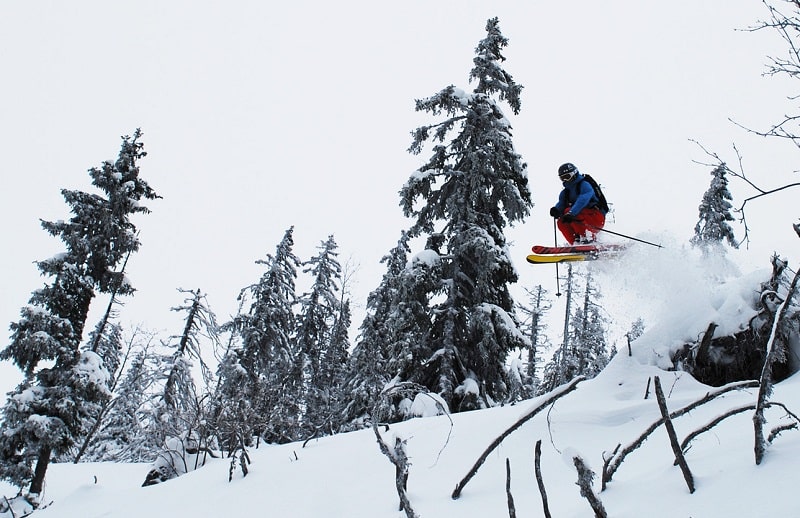 Fun and sports activities
There are 10 downhill ski runs from green to black. As this is a mid-mountain resort, it is advisable to check the snow conditions.
The resort's chairlift gives you access to the Combe de la Sambuy for a magnificent ski touring trip. Access is also possible via the hiking trail which is marked with purple signs.
In summer, fun and sports activities are offered:
Summer sledging on rails: with 600 m of vertical drop with 9 curves and 3 jumps.
Free or accompanied snowshoeing tours.
Alpine farm: to discover the pastoralism of the Alps.
Sensational activities: Tubby jump, Snow tubing, Kart runix.
Via ferrata with a beginners' course.
Paragliding: fly over the Faverges valley in a two-seater paraglider.
From this site you will have a magnificent view of the Tamié Abbey and Lake Annecy.
Video of a powder day at La Sambuy resort