For bowling enthusiasts, the Annecy region offers two sites. One is in Annecy and the other is on the edge of the lake in Sévrier.
The Bowl in Annecy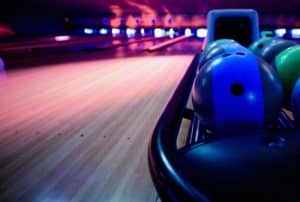 This is a well known establishment in Annecy, it is located near the Arcadium theatre, 9 boulevard du Fier. The site is well served by bus, but it is out of the way, so you have to come by car or by bike.
This bowling alley also has a night club open until 5am on weekends with electro parties organised by internationally renowned DJs. The Bowl in Annecy also has a restaurant Le 300, with the possibility of privatising rooms. For companies, seminar rooms are available with several formulas.
As for bowling, the Bowl has 16 lanes for all levels: beginners, juniors and advanced. Possibility to play at night and in teams. The bowling lanes can be used every day without reservation, except in the case of dinner in the restaurant. Birthday packages allow children to share a cake after a game of bowling.
Bowling in Sevrier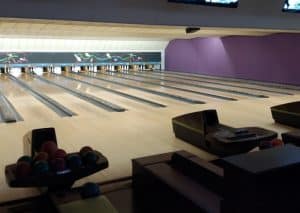 The bowling alley in Sévrier is well known to bowling enthusiasts and has been in existence for many years. It is located on the road from Sévrier to Saint-Jorioz at 3563, route d'Albertville, 74320 Sévrier. The beach of Sévrier is only 5 minutes away by car, so you can enjoy a swim in the turquoise waters of Lake Annecy.
Open from Friday to Sunday, you can enjoy the 12 slopes as well as the bar area, games room and pool table. Children are allowed on the slopes from the age of 6 and 1.10 metres.
What are the rules of bowling?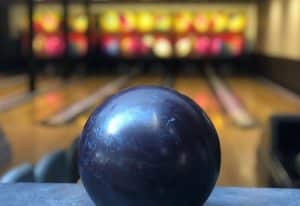 Each participant plays in a predefined order. You throw 2 balls in each round. You score as many points as the number of pins you knock down.
If you manage to knock down all the pins in two shots, you make Spare with a bonus of 10 points to the previous throw.
If you manage to knock down all 10 pins in the first shot, there is no second ball, it is a Strike and the number of points is 10 plus the next 2 balls which will then count double.