The waters of Lake Annecy are ideal for rowing. There are many clubs where you can progress in this sport close to nature.
Discover the shores of Lake Annecy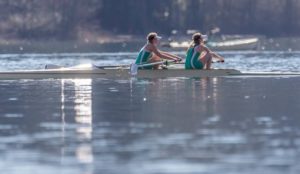 Rowing, like kayaking or Dragon Boat, allows you to go along the shores of Lake Annecy to appreciate the reed beds, the small ports and the unique landscape. It is an opportunity to see the local wildlife, such as green collars, coots and swans. The rowing boat is a shallow-draft boat that does not scare away fish. It is an opportunity to observe perch, perch and pike at the edge of the banks, where the depth is shallow.
The rowing technique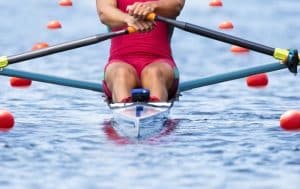 This sport of speed and gliding over water is practised in long, tapered boats made of wood, carbon or composite materials. The rower sits on a rolling seat called a slider. It is oriented against the direction of travel. The oars, called oars, propel the boat. The rower may use one or two oars depending on the type of boat. The boats can accommodate from one to eight rowers and can travel at speeds of up to 25 km/h.
This demanding sport involves the whole body. To progress, the rower must master his or her stroke, which is very technical. The return phase requires a good balance to ensure the best glide for the boat. Thus, less powerful rowers can overtake stronger rowers who have not been able to give the hull the full benefit of their propulsion. Rowing is generally the Olympic distance of 2,000m. But the distance can be adapted to sprints for seniors over 500m, for minimes over 1,000m, 1,500m for cadets. To get yourself in shape, you can visit a gym in the Annecy area.
Rowing clubs around Lake Annecy
Rowing is possible thanks to the many clubs on the shores of Lake Annecy:
The rowing club of Sévrier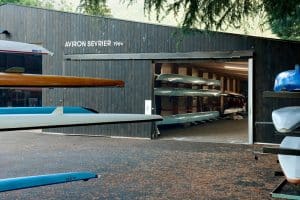 This large club has a sports hall. It caters for all levels: initiation, leisure, competition from 10 years old. PRMs are welcome. It is located 429 route des Mongets 74320 Sévrier.
The Annecy Rowing Club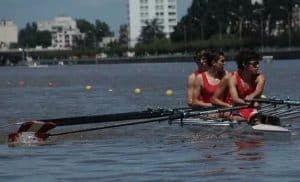 This club, also suitable for all levels, is located at Base nautique des Marquisats, 74000 Annecy. Summer courses and company seminars are offered. Three one-week summer courses take place in July: discovery rowing, discovery duo and rowing with sail from 10 years old.
Annecy-le-Vieux Rowing Club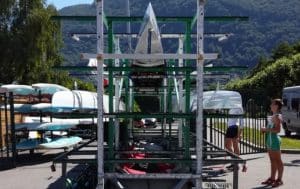 It offers competitions by age group and discovery courses, particularly for school groups. Address: Petit Port, 29 avenue du Petit-Port, 74940 Annecy-le-Vieux.
The Savoie region is well represented in rowing competitions. On 15 August 2021, the rowers Zélie Jacoulet and Fleur Vaucoret took the top step of the podium by winning the World Rowing Championship in Plodiv, Bulgaria.
Video presentation of Cercla Nautique d'Annecy Aviron