Rue Royale in Annecy is a straight street that starts at the Saint Jean well and continues to Avenue de Chambéry. Today, this street is home to a number of fairly luxurious shops. What is its history? How to visit it?
History of the rue Royale in Annecy
From the Old Town of Annecy, you have to follow the pedestrian zone from the Rue Filaterie to the Saint Jean well where the Rue Royale begins. Originally, this well was part of a monastery that occupied the whole area. The street continues into Rue du Pâquier, which takes you to this vast grassy esplanade.
This Annecy street, which has been partly pedestrianised since the 1970s, has been straight since its creation in 1823. The alignment of the buildings corresponds to a principle dating from the end of the 18th century, which was to open up the towns to the outside. This street, initially called "Rue Neuve", first appeared in a plan drawn up in 1794. You can admire the former Hôtel d'Angleterre, which was the first high-end hotel in Annecy. It welcomed the Duke of Nemours and the Russian imperial family. In 1969, it was this hotel that financed the opening of the Fier Gorges tour.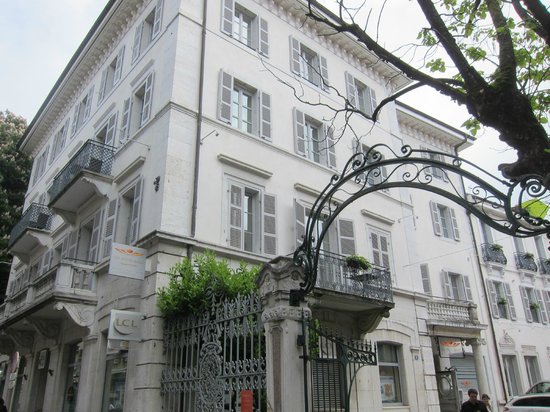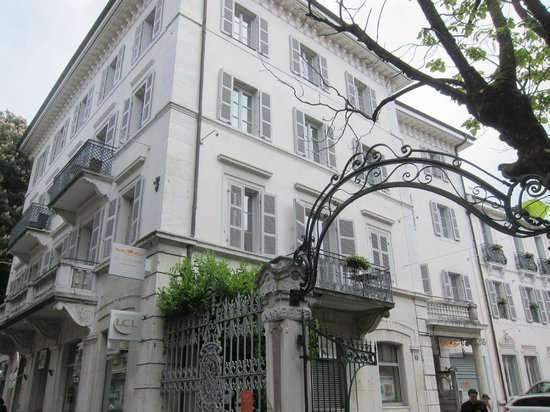 Walk along the Rue Royale
You can travel through time, the beginning of the street resembles the Old Town, then it is the aligned facades of the 19th century that lead to the modern city of the 20th century. A magnificent shop window of a famous Annécian chocolate maker, the Fidèle Berger, is to be discovered. You can taste the reeds of the lake, a local chocolate speciality.
You can also visit nearby the pretty Jardins de l'Évêché with games for children. At the end of the gardens, turn left and you will see St Peter's Cathedral. Beyond this street, you can reach the promenade along the banks of the Thiou. This natural area is designed to follow the river to the commune of Cran-Gevrier.
You can go shopping on the rue royale: beautiful boutiques offer mainly clothes and shoes.