This beautiful 18th century 3-storey building is located on Place Sainte Claire in Annecy. It houses the association of the Friends of Old Annecy. During your walk in Annecy, don't forget to look up to admire its Italian-inspired architecture.
The history of the Gallo house
As you walk down rue Sainte Claire, before passing the gate of the same name, you come to Place Sainte Claire. Just to the right of the gate, you will discover the Gallo House.
The architect Charles Gallo bought the building and transformed it to his taste in 1794. Charles Gallo was a member of the body of architects of Piedmont-Sardinia. The architecture here is a mixture of contemporary neo-classical style and 17th century Turin Baroque inspiration. You can appreciate the ornaments on the windows, especially on the second and third floors. The city of Annecy is responsible for the flowering of the window boxes.
For the record, Mr. Gallo wanted to remove the arcades on rue Sainte Claire to restore the alignment of the facades. He did not succeed, which allows visitors to stay dry in this street when it rains. The Gallo house houses a shop on the ground floor, the Annecy cinema workshop and the Friends of Old Annecy association. This dynamic association has a beautiful library dealing with the history of Annecy. It holds conferences and publishes well-documented publications on specific periods of the city. During the Heritage Days, the association organises "open days".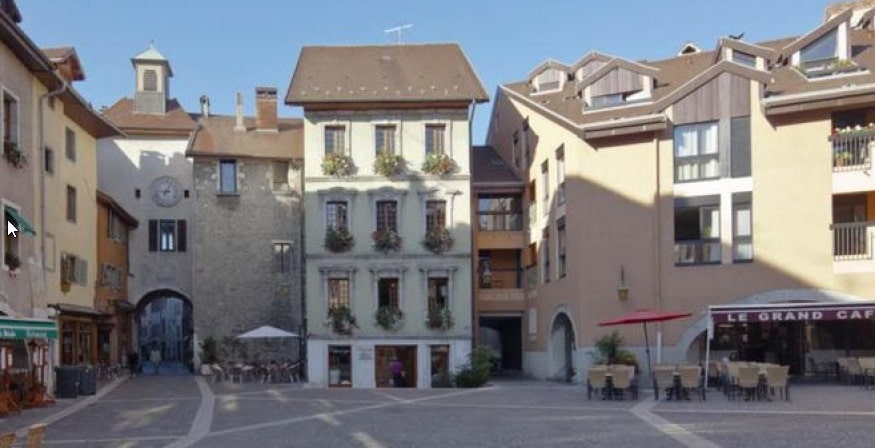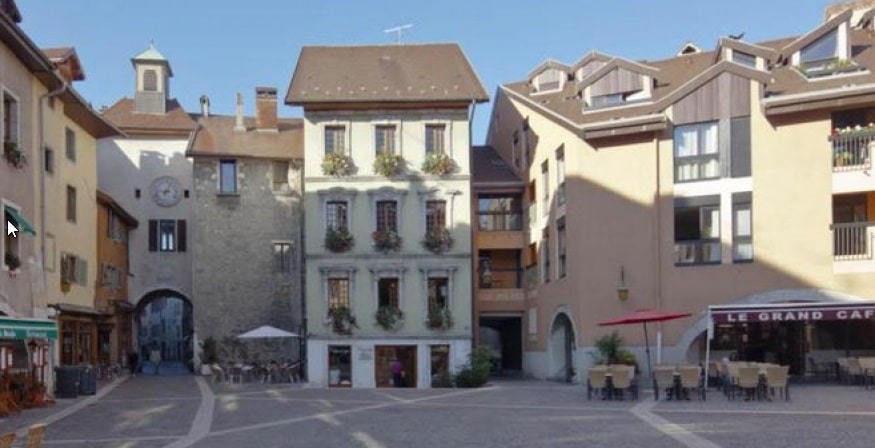 A visit to the Palais de l'Île, also known as the Old Prisons, is a must. It is only 300 metres away. You can also discover the Saint Pierre cathedral, of Gothic inspiration, but influenced by the Italian Renaissance.