The church of Saint François de Sales has an Italian-inspired architecture. You can visit it if you come to discover Annecy. Here is its history and its location in Annecy.
The history of the church of Saint François de Sales
The religious order of the Visitation was founded in 1610 by François de Sales and Jeanne de Chantal. The Visitandines settled in the interior of Annecy in the first monastery of the Visitation. The chapel of this monastery was rebuilt in 1642 to house the tomb of the founders of the order until 1793. The present church was built on this site in 1614.
The building was inspired by the church of the Gesù in Rome, with a facade that is divided into two levels, above which is a triangular pediment. The interior is richly decorated, as many crowned heads came on pilgrimage to Annecy to honour the graves of Saint Francis and Saint Sales and Jeanne de Chantal. You will find seven beautiful altarpieces of baroque inspiration.
During the French Revolution, the church was almost destroyed. It was transformed into a military barracks and a canvas factory. The relics of the two saints were transferred to the Basilica of the Visitation, which you can also visit.
In 1923, it was returned to its religious use and acquired by the town of Annecy in 1968.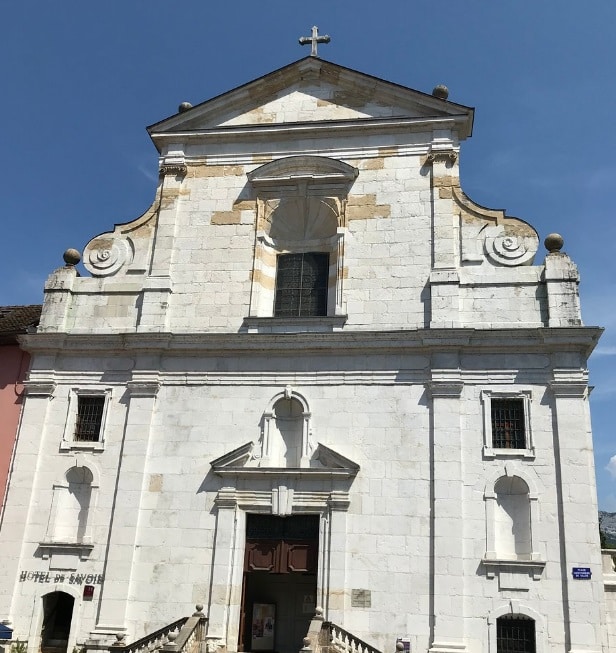 Visit the church of Saint François de Sales
This church is located on the banks of the Thiou opposite the Annecy town hall and the Jardins de l'Europe, which are well worth a visit. You can pick up a document at the entrance of the church which details the elements to be discovered and gives anecdotes.
On the other side of the church, you can admire from the Périère bridge, the Palais de l'Île d'Annecy, also called the Old Prisons.
Anecdote: If you ask the people of Annecy where this church is, you have to talk about the church of the Italians, because it is much frequented by this community. You can attend the mass in Italian.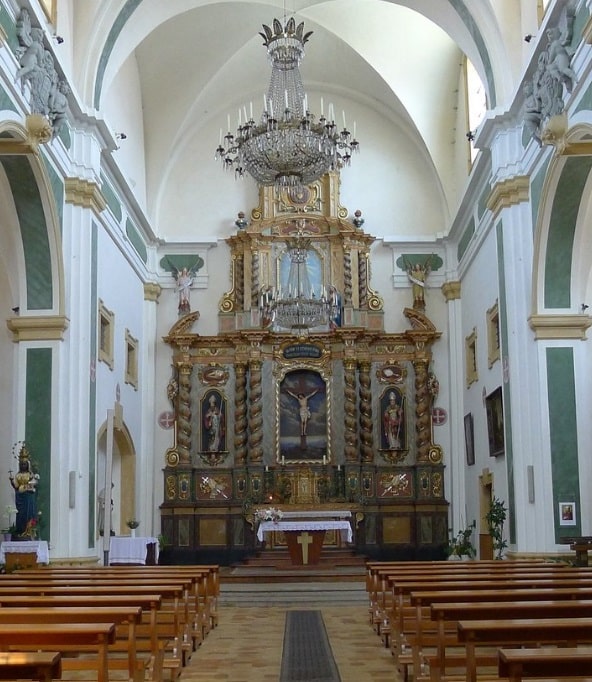 Address of the Saint François de Sales church: 4 place Saint-Maurice, 74000 Annecy.