Seythenex and the Val de Tamié are two natural areas close to each other. They are located in the Bauges massif, which overlooks Lake Annecy. In any season, you can admire the preserved alpine nature while doing the sports activities you prefer.
The slopes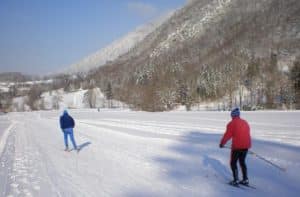 This alpine domain offers walks in the summer and cross-country skiing in the winter, in a protected natural setting. Located 35 km from Annecy, this site is situated in the Bauges massif. It is easily accessible via Faverges, after the end of Lake Annecy. For cross-country skiing, 27 km of trails are available. The equipment is complete, with an initiation stage for beginners and a beautiful black run of 11 km.
The low slope also favours family snowshoeing, with sumptuous landscapes in winter. You can also discover the Yooner which is a kind of sledge on a single ski. Sensation and good mood are guaranteed. Reservations are compulsory and must be made at the resort's cash desk.
Snowshoeing itineraries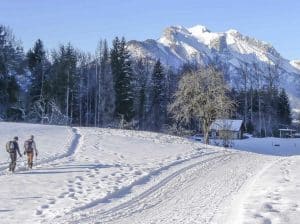 The Bauges massif is an ideal playground for snowshoe enthusiasts. Near the ski slopes, there are routes through the forests to the Abbey. From the centre of La Sambuy, a 2.5 km purple marked trail from the resort car park leads through a beautiful pine forest. Mountain guides can accompany you in the combe de la Sambuy or on other nearby mountains.
From Seythenex, a nice loop can be done clockwise. Address: Le Vargnoz, D 114, Seythenex, 74210 Faverges-Seythenex.
The best rated hotels
Depending on your budget, we have selected four hotels in Seythenex-Val Tamié that offer excellent value for money. They have very good reviews from guests:
Au Gay Séjour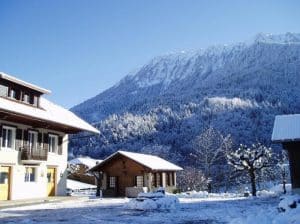 This beautiful hotel is located in Seythenex, in an old 17th century farmhouse converted into an inn. The eleven rooms are decorated with care. We recommend the restaurant "Le Mistral Gagnant" which offers excellent cuisine with fresh and local products, including fish from Lake Annecy.
From 120 € per night.
L'Olachat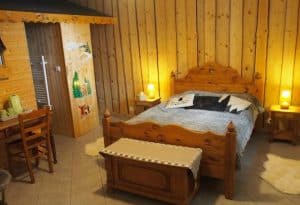 This establishment offers bed and breakfast accommodation. The accommodation is equipped with a bathroom and a kitchenette. You can easily go hiking to discover the Massif des Bauges. Lake Annecy and the town of Faverges are nearby.
Prices start at € 85 per night.
Hotel Du Parc – Manoir Du Baron Blanc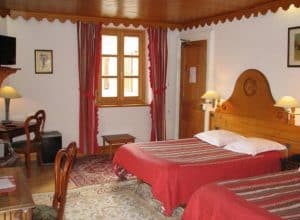 This hotel, which has a large park, offers tastefully decorated rooms, some of which are equipped with a spa bath. Located in Faverges, the ski area is only 20 minutes from the hotel. The Lake Annecy cycle path is also nearby.
Rates start at €110 per night.
Vacancéole – Residence Le Birdie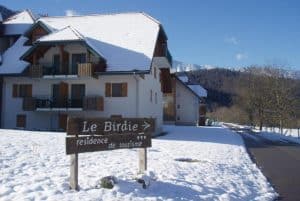 Close to the resort, this residence is located in the village of Giez which has a magnificent golf course. Activities are offered in high season to discover the Bauges massif. Lake Annecy is 7 minutes away.
From 90 € per night.
A beautiful chalet
For an unforgettable holiday in the mountains, we suggest you rent a chalet in Seythenex-Val Tamié. It has received excellent reviews from guests:
Le Ptit Tavalan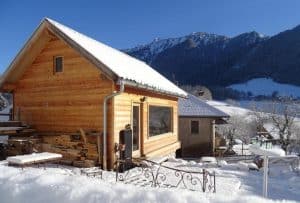 Located in Seythenex, close to Faverges, this pretty 30 m² chalet has a living room, a dining area, a bathroom, a fully equipped kitchen and a nice terrace with good exposure. A garden and a barbecue complete the equipment. Annecy is 33 km from the accommodation.
Summer activity ideas
In summer, there are many walks on marked routes. And there are beautiful hikes for all levels, from beginner to advanced. Several peaks over 2,000 m are accessible in the Bauges massif.
For cyclists looking for a family outing, or for kilometres and height differences, there are many routes. Maps are available at the reception of the Tamié town hall
The resort of La Sambuy offers rail sledging on a 600m track with nine bends. Open from 11am to 5pm, price €5.50
The resort'schairlift gives you access to the Combe de La Sambuy, with an exceptional view of Lake Annecy and Mont Blanc. The price includes access to the botanical trails and the signposting of the landscape. A guide offers a complete 30-minute tour. The chairlift gives access to the start of the Via Ferrata "La Cordée des Dahuts". Price of the chairlift: 9 € for a return ticket and 7 € for a single ticket
You can discover the cave and the waterfall of Seythenex.
The Festival of Cabanes des Sources du lac d'Annecy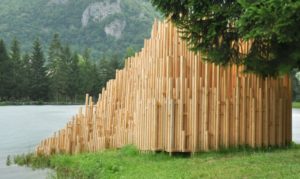 This festival is organised on several sites of the communities of communes of the Sources of Annecy lake. It is the variety of this territory that allows us to discover 12 places, which have 12 original huts created by contemporary art creators. It is the search for these huts in different natural spaces that makes the strength of this festival oriented towards walks and the discovery of ephemeral buildings. Children will be motivated to explore these territories in search of the huts. Little clue: they are floating, on stilts, perched, classic. Sometimes you have to look hard, because they can be camouflaged.
For the 2022 edition, 14 teams have been selected to carry out their hut projects. The inhabitants of the territories where the works are located can join in the construction to share these unique ephemeral projects. It is this spirit of sharing that explains the growing success of this festival each year.
The free festival takes place from July to November each year.
Access and public transport
Coming from Annecy by car, the distance to Faverges is 30 km. From there, take the direction of Seythenex, Col de Tamié. During the summer, free shuttles run throughout the Sources du Lac area from 4 July to 31 August.
Official video of the Sambuy resort
Resorts close to Seythenex-Val Tamié