This beautiful Savoyard winter sports resort is located in the commune of Les Déserts, in the Auvergne-Rhône-Alpes region. Particularly renowned for its Nordic domain, it is nicknamed "Little Canada".
La Féclaz, a favourite resort of the Chambériens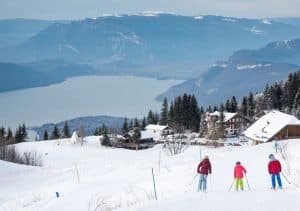 La Féclaz is a winter sports resort located in the west of the Bauges massif, between Mont Nivolet and Mont Revard. Its average altitude is 1,500 m. It is partly covered by resinous forests. The nearest towns are Chambéry and Aix-les-Bains located 25 km away. Annecy is 35 km away.
To reach La Féclaz by road, you must take the RD 913 which comes from Aix-les-Bains via Mont Revard. It allows a direct service from Annecy and Chambéry with its junction with the RD 912 at the Col de Plainpalais. If you come by train, you can get off at Aix-les-Bains or Annecy station, but also at Chambéry – Challes-les-Eaux station, then take the bus to the resort. Special ski + bus packages are available from Chambéry and Aix-les-Bains.
The resort is mainly visited by the inhabitants of Chambéry. However, this pleasant Savoyard resort also attracts the inhabitants of the Annecy basin, who can reach it via the Bauges massif.
The ski area of La Féclaz
For a medium-sized family resort, its ski area is important, particularly for Nordic skiing:
Cross-country skiing: 140 km of runs. In the Savoie Grand Revard area which includes three village resorts: La Féclaz, Le Revard and Saint François-de-Sales / Arith. The Nordic domain represents 150 km of runs.
Downhill skiing: 25 km of runs with 2 green runs, 5 blue runs, 5 red runs and 2 black runs.
A biathlon stadium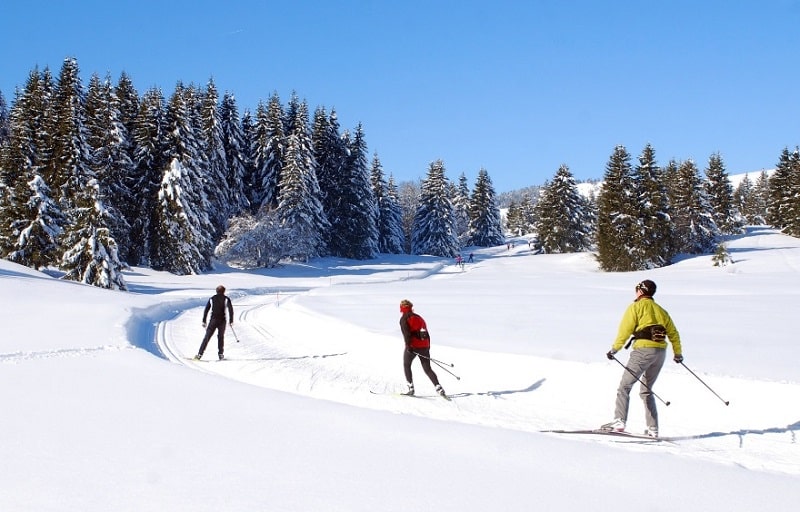 Other activities such as snowshoeing, sledging and dog sledding make for a great holiday.
Top rated hotels
Depending on your budget, we have selected five hotels near La Féclaz – Grand Revard. They offer excellent value for money and have very good customer reviews.
Notre Dame Des Neiges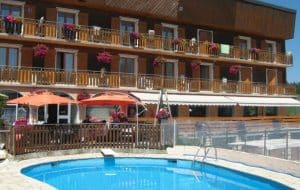 This beautiful traditional hotel is located in La Féclaz, 150 metres from the ski slopes. It has a traditional restaurant and a heated outdoor swimming pool. Breakfast is served in your room or as a buffet. The Gust ski lift is 350 metres away and the Gorges ski lift is 700 metres away.
From € 86 per night.
Le Central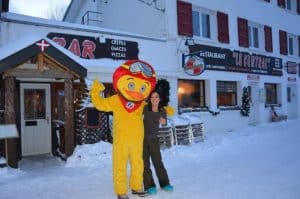 This hotel is located in the centre of the resort. You can enjoy a sunny terrace. The reception is open 24 hours a day. Pets are allowed. The good restaurant serves delicious Savoyard specialities.
From € 85 per night.
Madame Vacances Les Chalets du Berger Premium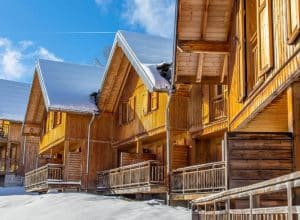 This hotel complex recreates a traditional Savoyard village. The accommodation is well-equipped with a kitchen, sofa, balcony, fridge, hob and dining area. The ski lifts of the Féclaz ski area are less than 700 m away. A very nice address according to the reviews of the holidaymakers.
From 235 € per night.
Hotel Restaurant le Margériaz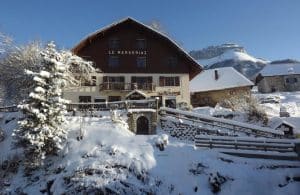 Located only 8 minutes' drive from the resort, the hotel features a terrace and a convenient ski shuttle service to the ski area. The proximity of the Bauges natural park allows you to practice horse riding in summer or skiing in winter.
From €60 per night.
Au Gay Séjour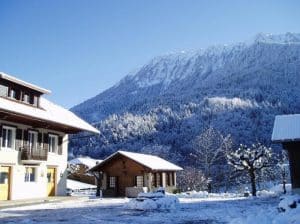 This beautiful hotel is located in Seythenex, a few dozen kilometres from La Féclaz. It features an excellent restaurant serving a menu based on fresh products. The location is ideal for discovering the Bauges massif and Lake Annecy. The rooms are very nicely decorated.
Prices start at 120 € per night.
The most beautiful chalets
For an unforgettable holiday in the mountains, we offer two chalets for rent in La Féclaz. They receive excellent reviews from guests.
Le Saint Jo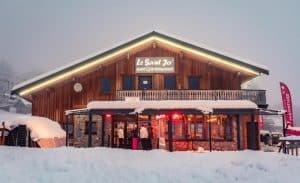 This Savoyard chalet-style establishment offers a number of well-equipped rooms with a magnificent view of the ski area. The location at the foot of the slopes is highly appreciated. You can enjoy the excellent restaurant with local specialities.
L'Ours Blanc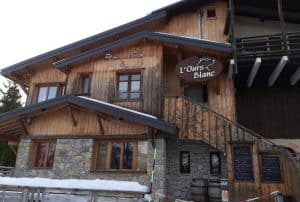 This large chalet offers 8 rooms, a shared lounge, a garden and a terrace. In summer, you can enjoy the outdoor swimming pool. Bed linen and towels are provided. There is also a Turkish bath to relax in after skiing. Conveniently, the ski lifts are located less than 550 metres from the accommodation.
Coline Varcin is a former high level biathlete who is a member of the La Féclaz ski club. She won the European Championship title in 2015, in Otepää. She also reached the third step of the podium in a relay during the same season. She ended her sporting career in 2018, as she had no opportunities in the World Cup.
Agence Savoie Mont-Blanc
Video of La Féclaz resort
Other resorts close to la Féclaz