The village of Saint-Martin-Bellevue in Haute-Savoie in the Rhône-Alpes region is located about 10 km north of Annecy.
Geographical location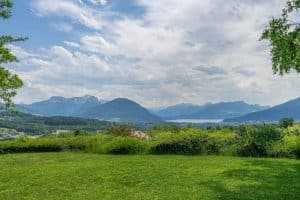 The village has more than 2500 inhabitants, known as the Saints Martinois, and covers an area of 933 hectares at an altitude of 738 metres.
In 2017, the commune merged with Aviernoz, Thorens-Glières, Évires and Les Ollières to form the new commune of Fillière.
Saint-Martin-Bellevue is part of the canton of Annecy-le-Vieux and the community of communes of the Pays de la Fillière. It borders the communes of Pringy, Argonay and Villaz.
Monuments and tourist sites
Saint-Martin Church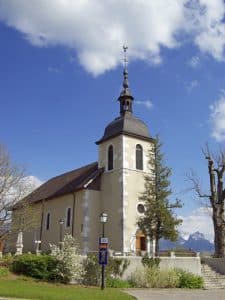 The church is located at the top of Mount Saint Martin and dates from the 18th century. It offers an exceptional view of the Fillière valley and is a listed monument.
The Lèche pond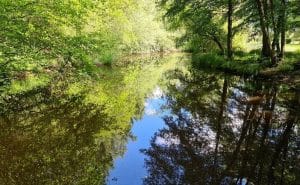 This area has been adapted for people with reduced mobility and allows you to make a nice 700-metre loop along the banks of the pond. Two pontoons allow you to observe the fauna and flora of the river.
An arboretum is set up along the way to identify the plant species. The site also has two picnic areas and a dry toilet.
Address: Route de la Lèche, Saint-Martin-Bellevue, 74370 Fillière.
The Belvedere Golf Course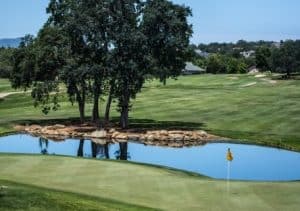 This beautiful 9-hole course is quite steep. It offers a magnificent view of the Parmelan. The driving range is well suited for driving even in bad weather.
A bunker, a putting green and an approach zone allow you to practice near the club house.
Address: 1116 Route du Mont, 74 370 Saint-Martin-Bellevue.
Top rated hotels
Depending on your budget, we have selected five hotels near Saint-Martin-Bellevue that offer excellent value for money and have very good customer reviews:
Les Muses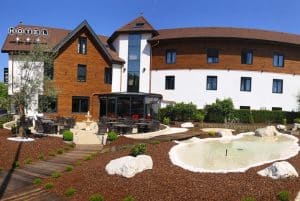 A very well located hotel 100 m from the Albigny beach in Annecy-le-Vieux with 57 beautiful rooms with Italian shower. The private car park is a plus during the summer. Annecy city centre is a 15 minute walk along the lake.
From 121 € per night.
Logis hotel Annecy nord – Argonay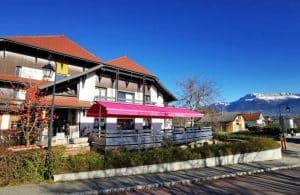 This hotel near Saint-Martin-Bellevue was renovated in 2014 and awarded for its ecological approach. It is located 10 minutes from Annecy and 30 minutes from the ski resorts of La Clusaz and Le Grand-Bornand.
From €70 per night.
La Grange des Pères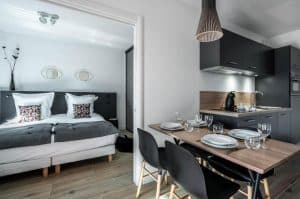 The Appart'Hôtel concept offers large and spacious rooms with a contemporary decoration and a fully equipped kitchen. Located in Pringy, you can easily discover the city of Annecy, its lake and its high altitude resorts. A very nice address.
From 104 € per night.
Hotel de Novel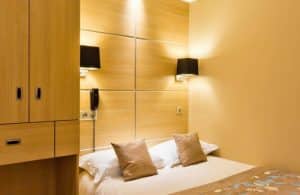 This hotel is ideally located in the north of Annecy, near the A41 motorway exit. The 68 rooms are tastefully decorated. The public underground parking is free of charge. The restaurant serves traditional local cuisine and Italian specialities.
From € 95 per night.
B&B Hotel Annecy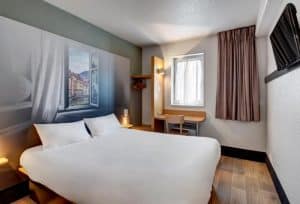 Excellent value for money, this budget hotel offers well-equipped rooms with private bathrooms. Breakfast is served as an all-you-can-eat buffet with fruit juice, hot drinks and jam. The city of Annecy is 7 km away.
Prices start at € 60 per night.
Cultural facilities
Municipal library
Address: 1341 Route du Mont, Saint-Martin-Bellevue, 74570 Fillière.Opening hours: Wednesdays and Fridays from 3.30 pm to 6.30 pm, except on public holidays and during the month of August.
Cinema
The cinema Le Parnal located 260 rue Saint François de Sales Thorens-Glières 74570 Fillières, attracts 12,000 spectators each year with its 180 films. It should be noted that it is a local art house cinema, managed by about twenty volunteers.
JPEG photo club
The club offers amateur photographers interested in digital imaging the opportunity to share their knowledge and experience and to exhibit their talent during bi-monthly meetings. JPEG Photo Club website.
Sports facilities and activities
La Fillière Handball Club
The club welcomes children from the age of 6, in theHand School. It currently has some 170 members, divided into 7 women's teams and 5 men's teams.
Judo Club
The Judo Club of Saint-Martin-Bellevue was created in September 1998 at the request of Mrs Perrot, then president of Familles Rurales.
Boxing Club
Training and boxing sessions take place in the multi-purpose hall on Wednesdays and Fridays from 7.30 pm to 9 pm. Prices: 60 euros per year, 50 euros per year (under 14 years old).
Yoga classes
Yoga is a time for oneself that brings relaxation, deep calm, flexibility and body tone. Bérangère, a yoga teacher and reflexologist, offers you the opportunity to practice yoga in a private room, with the emphasis on conviviality and serenity.
Cyclo club des pays de Fillière
The Pays de Fillière Cyclo Club is above all an opportunity for young and old to cycle in a friendly and convivial atmosphere, and of course to discover our wonderful region.
Golf du Belvédère
The golf course is open from April to November. Tel: 04.50.60.31.78www.golfdubelvedere.com Golf in Annecy is played on a variety of beautiful courses around the lake.
Facilities and services
Leisure centre
The leisure centre welcomes children aged 3 to 12. It is open every Wednesday and during the school holidays (except Christmas and August).
Pharmacie des Pommiers
20, route des Diacquenods, Tel: 04.50.60.52.24
School services
Les Marmottins nursery: 130 rue des écoles. Tel: 04.50.01.47.89.
Relais d'assistantes maternelles.
Nursery school: 170 route des Écoles.
Primary school: 136 route des Écoles – Extra-curricular activities on Wednesdays.
Market in Thorens Glières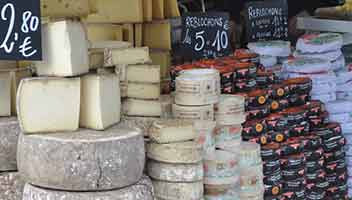 The farmers' market takes place every Wednesday morning on the Place d'Esnandes, in the commune of Thorens-Glières. The food market offers jams, fish, fruit and vegetables, as well as local cheeses. An autumn market is held in mid-October in Saint-Martin-de-Bellevue. In mid-November, a garage sale is organised by the Azhuré association at the Salle du Cercle in the commune of Évires.
Saint-Martin-Bellevue town hall
The town hall, located at 1 route des École, is open: Monday and Friday from 8.30am to 12pm, as well as Tuesday and Thursday from 8.30am to 12pm, then from 4pm to 7pm.The website of the Town Hall of Saint-Martin-Bellevue.